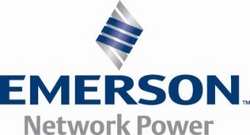 Tempe, AZ (PRWEB) July 21, 2010
Emerson Network Power, a business of Emerson and the global leader in enabling Business-Critical Continuity™, today extended its portfolio of small form factor single board computers with the availability of its COMX-430 and COMX-440 COM Express® modules.
Powered by the latest Intel® Atom™ D410/D510 processors at 1.66 GHz coupled with up to 4GB DDR2 memory, these new COM Express modules have a wide range of built-in devices to connect to standard PC interfaces including LCD (LVDS) and CRT displays, both SATA and legacy PATA disks, PCI Express and PCI peripherals, USB devices and Gigabit Ethernet networks. They support a range of solid state disks via the SATA interface or CompactFlash via the IDE interface on the carrier. Microsoft® Windows® XP, Windows 7 and Fedora 12 Linux operating systems are supported as standard.
The COMX-430 and COMX-440 from Emerson Network Power are based on the common Type 2 COM Express pin out and are Compact format (95 mm x 95 mm). This makes them suitable for both existing applications requiring a new processing module from a trusted vendor as well as new applications that need to incorporate off-the-shelf PC controller functionality onto custom I/O baseboards. The modules are designed for use in a variety of applications that require low power consumption, scalable performance and easy-to-use embedded PC functionality. Typical applications include industrial control, kiosks, clinical display systems, panel PCs, and diagnostic and test equipment.
About Emerson Network Power
Emerson Network Power, a business of Emerson, is the global leader in enabling Business-Critical Continuity™ from grid to chip for telecommunication networks, data centers, health care and industrial facilities. Emerson Network Power provides innovative solutions and expertise in areas including AC and DC power and precision cooling systems, embedded computing and power, integrated racks and enclosures, power switching and controls, infrastructure management, and connectivity. All solutions are supported globally by local Emerson Network Power service technicians. For more information on Emerson Network Power's embedded computing products and services, including ATCA®, COM Express®, CompactPCI®, embedded motherboards, MicroTCA® and VMEbus for original equipment manufacturers and systems integrators in the telecommunications, industrial automation, aerospace/defense and medical markets, visit http://www.EmersonNetworkPower.com/EmbeddedComputing. Learn more about Emerson Network Power products and services at http://www.EmersonNetworkPower.com.
About Emerson
Emerson, based in St. Louis, Missouri (USA), is a global leader in bringing technology and engineering together to provide innovative solutions for customers in industrial, commercial, and consumer markets through its network power, process management, industrial automation, climate technologies, and appliance and tools businesses. Sales in fiscal 2009 were $20.9 billion. For more information, visit http://www.Emerson.com.
Business-Critical Continuity, Emerson Network Power and the Emerson Network Power logo are trademarks and service marks of Emerson Electric Co. PICMG, AdvancedTCA, ATCA, COM Express, CompactPCI and MicroTCA are registered trademarks of the PCI Industrial Computer Manufacturers Group. Intel and Intel Atom are trademarks of Intel Corporation in the U.S. and other countries. Microsoft and Windows are registered trademarks of Microsoft Corporation. All other product or service names are the property of their respective owners. © 2010 Emerson Electric Co.
# # #