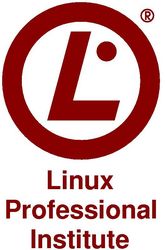 "[LPI makes] significant efforts to reach out to the wider community of Linux professionals to seek their feedback on new services that LPI might offer to individual exam candidates and our certification holders." - Jim Lacey, president and CEO, LPI
Sacramento, CA (PRWEB) July 21, 2010
The Linux Professional Institute (LPI), the world's premier Linux certification organization (http://www.lpi.org), announced a number of initiatives for its community members: these include LPIMall.com (http://www.lpimall.com) -- a webstore for LPI affinity products for Linux professionals, a survey of LPI alumni, and prizes for volunteer contributors from around the world who assist with LPI's exam development program.
"LPI continues to successfully engage with industry leadership particularly on joint initiatives with other certification vendors on behalf of our exam candidates. However, we also make significant efforts to reach out to the wider community of Linux professionals to seek their feedback on new services that LPI might offer to individual exam candidates and our certification holders," said Jim Lacey, president and CEO of LPI. Mr. Lacey explained that the web store for LPI affinity products was one such initiative that Linux professionals had expressed an interest in during a survey with LPI alumni last year.
LPIMall.com offers a number of LPI affinity products including T-shirts, baseball caps, mouse pads, business card holders and the ever popular "LPI graduation penguin" (http://www.lpimall.com/all-products/tux-stuffed-avenger-penguintm.html). At present due to shipping costs LPIMall.com is only available to customers in North America, however LPI plans to offer additional products at the store and eventually expand product distribution to other parts of the world. LPI recently announced the store to their alumni in North America and the first ten customers were awarded a free exam voucher. A full list of prize recipients is included here: http://www.lpi.org/eng/about_lpi/upcoming_events/volunteer_and_community_awards/#mallprize
LPI alumni were also invited to complete a survey on potential initiatives that would assist IT professionals in engaging in lifelong careers in Open Source and Linux technologies. Participants in the survey were invited to submit their name for a random draw for an LPI exam voucher and Christel Powell of Danville, Illinois is the fortunate award winner.
In addition, participants in LPI's recent Job Task Analysis for their LPIC-3 specialty exam on High Availability and Virtualization (LPI-304) are receiving volunteer awards. LPI alumni from around the world provided feedback on the necessary requirements for such an exam program through LPI's Job Task Analysis survey--an essential component of LPI's exam development process (http://www.lpi.org/eng/certification/exam_development_process/job_task_analysis). Award winners will receive gift certificates and originate in the following countries Austria, Brazil, Canada, Germany, Hong Kong, Italy, Japan, the Netherlands, Peru, South Africa, Switzerland, and the United States. A full list of award winners for the JTA survey can be found at http://www.lpi.org/eng/about_lpi/upcoming_events/volunteer_and_community_awards/#304jta
The Linux Professional Institute is globally supported by the IT industry, enterprise customers, community professionals, government entities and the educational community. LPI's certification program is supported by an affiliate network spanning five continents and is distributed worldwide in multiple languages at more than 7,000 testing locations. Since 1999, LPI has delivered over 258,000 exams and 87,000 LPIC certifications around the world.
About the Linux Professional Institute:
The Linux Professional Institute promotes and certifies essential skills on Linux and Open Source technologies through the global delivery of comprehensive, top-quality, vendor-independent exams. Established as an international non-profit organization in September 1999 by the Linux community, the Linux Professional Institute continues to demonstrate recognized global leadership in the certification of Linux professionals. LPI advances the Linux and Open Source movement through strategic partners, sponsorships, innovative programs and community development activities. LPI's major financial sponsors are Platinum Sponsors IBM, Linux Journal, Linux Magazine, Novell, SGI, and TurboLinux as well as Gold Sponsors, HP and IDG.
###