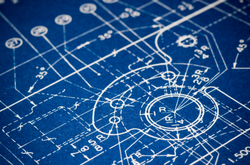 The right torque, the right fit and the right function, all with Reell's superior quality and on-time delivery
Saint Paul, MN (PRWEB) July 28, 2010
Pairing the world's best torque technology, ReellTorq®, with the industry's most experienced team of engineers, Reell's open E2E dialog allows its engineers to create custom solutions that perfectly fit application needs. Customers get the right torque, the right fit and the right function, all with Reell's superior quality and on-time delivery.
Solutions, not parts: Reell provides more than just parts, Reell provides solutions. They have extensive real-world experience with torsion assisted motion, differential torque and complex part mating geometries. With high-performance applications at Fortune 100 companies from the airlines industry to the automobile and medical industries, Reell has a proven record of delivering complete solutions to difficult motion control problems.
Total Customer Satisfaction: Reell's commitment to Doing what's right and Treating Others as you want to be treated drives them to create a world-class service experience. It can be felt in the quality of their products and technology. It can be felt in every interaction with their design and sales teams.
Reell Precision Manufacturing provides high-quality innovative solutions to transmit torque, control angular position and protect delicate components from excessive force. Combining the worlds most precisely controlled torque technology with the industry's most experienced engineering team guarantees a perfect product fit for your application. Reell's responsive global customer service and world class manufacturing ensures no-hassle procurement with on-time delivery.
For more information about Reell visit http://www.reell.com or contact a Reell sales representative at 651/484-2447 (menu option 2).
###