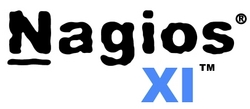 Organizations worldwide are deploying Nagios XI in their IT infrastructure because of its excellent value proposition
Saint Paul, MN (PRWEB) July 28, 2010
Nagios Enterprises gained more than 200 Nagios XI customers in the first half of 2010, setting the stage to become one of the fastest-growing Open Source technology companies in the market. Interest in Nagios continues to gain strength as more companies around the world look to deploy effective IT infrastructure monitoring to ensure operational continuity and minimize the business impact of IT outages.
"Organizations worldwide are deploying Nagios XI in their IT infrastructure because of its excellent value proposition - extensive capabilities and the features needed to make a positive business impact" says Nagios Founder Ethan Galstad.
Customers that have deployed Nagios XI in their IT environment include government, military, educational, non-profit, and private sector entities across multiple vertical and horizontal sectors.
Many customers have switched to Nagios XI from competing solutions because they've found Nagios XI to be more effective and cost beneficial. "We've helped numerous companies switch to Nagios XI from other network monitoring applications that they found to be difficult to manage or overpriced for what they were offering," says Galstad. "Our customers have been very pleased with the capabilities, business value, and ease of use of a Nagios XI deployment."
Nagios XI provides instant and preemptive awareness of IT infrastructure problems, so downtime doesn't adversely affect daily business operations. Offering complete monitoring of servers, switches, applications, and services, Nagios XI alerts IT staff via email and mobile text messages when problems occur, allowing them to begin solving issues immediately. Built-in trending graphs provide IT staff and decision makers with the information they need to plan and budget for infrastructure upgrades before systems cause downtime.
In addition to the native capabilities that Nagios XI provides, customers can easily extend its capabilities with hundreds of free add-ons on the Nagios Exchange site at http://exchange.nagios.org.
More information on Nagios XI can be found at http://www.nagios.com/products/nagiosxi/
With millions of downloads and hundreds of thousands of users worldwide, Nagios is the industry standard in IT infrastructure monitoring. Extensive documentation and flexible APIs, along with an active and supportive community has resulted in hundreds of community-contributed addons that extend Nagios' native capabilities and provide for integration with third-party and custom applications.
Nagios Enterprises is the official commercial arm of Nagios and provides value-added services, products, and solutions to clients worldwide.
For more information, contact:
Mary Starr
Nagios Enterprises, LLC
http://www.nagios.com
Office: 651-204-9102
###