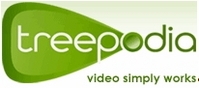 Video is an incredible tool that drives conversions at an exponential rate
Boston, MA (PRWEB) July 21, 2010
While ecommerce as a whole was up in Q1 2010, some retailers profited more than others, among them numerous fashion industry merchants that have implemented the Treepodia video solution.
As a whole, over the course of Q1, these etailers saw an average 134% increase in conversion rates with the addition of Treepodia's smart video platform.
While their products differed (including a jewelry, apparel, and accessories retailer respectively), the results were similar - a significant increase in bottom line sales.
Three different parameters were measured overall: the percent of unique visitors to a product page who could have watched video, but did not, yet still added the product to their cart; the number of unique visitors to a product page who both watched video and added the product to their cart; and the percent of site visitors who when presented with the option, chose to watch a video.
What the results showed was two-fold. One is the dramatic increase in conversion rates for those shoppers who watched video (almost triple in the cases of apparel and accessories retailers).
A second subsidiary result is the impact that the mere presence of video had on consumers. Just by adding video as an option increased conversion rates, even when not all visitors viewed them. That being said, based on the results, nothing proved more effective than an actual video view, with shoppers who viewed video converting more than twice as often as those who did not view the video.
"Video is an incredible tool that drives conversions at an exponential rate," commented Treepodia's CEO Tal Rubenczyk. "However, while having video onsite in and of itself works wonders, retailers need to make sure people watch them in order to maximize their effect and further increase sales. The Treepodia ecommerce video solution, with the help of the Treepodia in-house team comprised of professionals in the realm of etail, ensures not only that every product is covered with video content, but also that this video content is as accessible and appealing to site visitors as possible."
Treepodia Smart Video Platform
The Treepodia smart video platform eliminates the high initiation costs of producing product videos and enables retailers to cover their entire product catalog with videos in 24 hours - while delivering a guaranteed four-fold ROI. Treepodia's automated video technology uses retailers' existing product images, marketing texts, user reviews, and merchandising rules to create engaging and effective videos, automatically. To ensure ongoing accuracy, the videos are updated on a continual basis to reflect changes in the retailer's catalog including new prices, special offers and additional items.
About Treepodia, Ltd.
Founded in 2007, with over 100,000 high converting videos and millions of views, Treepodia is the leading ecommerce video solution. The Treepodia Smart Video Platform enables online merchants to cover their entire product catalog with effective and engaging video content in just 24 hours. Treepodia offers a unique 4X ROI guarantee and has dozens of clients worldwide, including Ice.com, OnlineGolf, Forzieri, EyeBuyDirect, Emjoi, BedBathStore, wellpack.fr, and more.
# # #