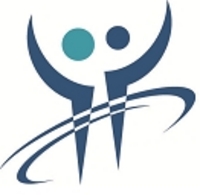 "Who will be eligible for grandfather treatment and how can employers cope with the added costs of ObamaCare without jeopardizing grandfather plan status?"
Bethesda, MD (PRWEB) July 23, 2010
A free on-demand webcast just released by the Healthcare Performance Management Institute (http://www.hpminstitute.org) is available for those interested in understanding the implications of the grandfather clause recently introduced as part of the Obama administration's healthcare reform initiative.
On June 14th the Health and Human Services Department issued its interim final rules which stated that if grandfathered employers (with plans in existence as of 3/23/2010) do not alter their benefit designs significantly -- or shift more costs to workers in 2011, then existing health plans will not be subject to the (immediate) total requirements of the landmark healthcare legislation that was passed this year.
This so-called Grandfather rule has in essence been seen as a way for the Obama administration to keep its promise that people happy with their existing plan would be able to keep it.
But given the dynamic nature of the healthcare industry, along with the fact that upward pressure on healthcare costs continues to build, the questions that need be to be asked are:
"Who will be eligible for grandfather treatment and how can employers cope with the added costs of ObamaCare without jeopardizing grandfather plan status?"
To help businesses better understand how these new rules affect employers – especially those who are self-insured, the webcast features a moderated discussion with:

Scott Haas, a Vice President, with Wells Fargo Insurance Services USA, Inc., and a veteran with over 27 years of employee benefits experience. He brings an extensive background in the development and management of medical and disease management, prescription drug programs; and
George Pantos, Executive Director of the Healthcare Performance Management Institute and co-founder of The ERISA Industry Committee (ERIC) -- a national coalition of 125 major employers concerned with ERISA benefits issues. He brings a wealth of knowledge and insight into the practical and legal dimensions of employer provided healthcare plans.
Lane Cooper, Editorial Director of BizTechReports.Com, is the moderator of this event. He brings over 20 years of experience as a researcher, reporter and editor analyzing the business and technology industry for publications like CIO Magazine, InformationWeek and Enterprise Systems Journal.
The webcast provides an analysis of:
The implications of new grandfather rules;
The impact on employers who are affected;
Effective response strategies; and
The role of Healthcare Performance Management
To download the webcast visit http://www.hpminstitute.org/node/149.
About the HPM Institute
The Healthcare Performance Management Institute (HPM Institute) is a research and education organization dedicated to promoting the use of business technology and management principles that deliver better and more cost-effective healthcare benefits for employers who cover their employees. The institute's mission is to introduce and develop a new corporate discipline called healthcare performance management (HPM) — a technology-enabled business strategy that tackles the challenge of controlling healthcare cost and quality in much the same way that enterprises have optimized customer relations, supply chain management and enterprise resource management. HPM provides C-level executives with visibility and control over company healthcare benefits spending trends and risk management postures, while protecting individual employee privacy, Visit http://www.hpminstitute.org to learn more.
# # #