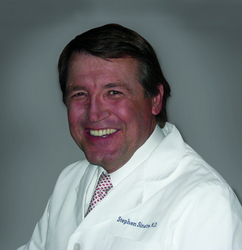 To Your Good Health Radio
Wilmington, NC (Vocus) July 21, 2010
Dr. Sinatra will discuss his bestselling book "Earthing." Dr. Sinatra writes that "Earthing" or simply being in direct skin-to-earth contact with the ground, is one of Nature's great health secrets. He believes we were meant to live on the Earth and not be insulated from it. On the upcoming "To Your Good Health Radio" show, listeners will get the opportunity to hear from Dr. Sinatra on how nature's original anti-inflammatory - the Earth, itself - can combat and prevent disease, improve energy and sleep.
Join Dr. Friedman for this exclusive live interview with one of the true icons in the world of holistic health at 1pm ET, July 22nd http://www.toyourgoodhealthradio.com.
Also, on the show, Dr. Friedman will share some startling research on cell phones and how they may lead to severe health problems like headaches, sleeping disorders, infertility and even brain tumors! He will also share the dangers of sun block and the healthier alternative you should use to protect yourself and your family when you are out in the sun.
About Dr. Sinatra:
Stephen T. Sinatra, M.D., F.A.C.C., F.A.C.N., C.N.S., C.B.T., is a board-certified cardiologist and bioenergetic psychotherapist with more than thirty five years experience in treating, preventing and reversing heart disease. He is also certified in anti-aging medicine and nutrition. He's a fellow in the American College of Cardiology and the American College of Nutrition. He is the founder of Heart MD Institute (heartmdinstitute.com) an educational platform focused on prevention and proactive lifestyle changes to live a healthier life.
Dr. Sinatra has authored and been a contributing writer for over a dozen bestselling books and his latest book "Earthing," he believes shares the most important health discovery of our time.
About To Your Good Health Radio:
"To Your Good Health Radio" is a live syndicated radio show heard coast-to- coast via FM/AM and internet radio. The show reaches over 3 million listeners, not including podcasts. Each segment is podcasted on Health Radio and To Your Good Health Radio websites and are shared across the internet (many have gone viral.) Dr. Friedman has had the privilege of interviewing some great pioneers in the health and wellness industry and also some fascinating well known celebrities.
The Network which carriers Dr. Friedman's show is HealthRadio which is the recipient of the international HON code accreditation for trustworthy health information. HealthRadio also provides its services to hospitals around the country and has even been a vocal platform for The President of The American Medical Association.
"To Your Good Health Radio" was established to educate consumers all over the nation on nutrition and good health. Dr. David Friedman, host of To Your Good Health Radio, is the formulator and CEO of Chews-4-Health International and is a renowned educator and lecturer in the field of nutrition. "To Your Good Health Radio" is live and unedited. It allows for a full hour of interaction, live questions and comments. The information shared brings needed awareness as to why so many Americans are overweight, tired, sick and depressed. (http://www.toyourgoodhealthradio.com) Dr. Friedman opens his phones lines for his listeners during the show to call in and ask their pressing health questions and also responds to Emails sent to askthedoctor(at)toyourgoodhealthradio(dot)com .
###