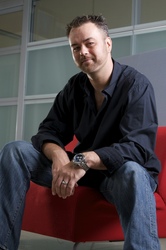 I am very pleased to be speaking at this event. I will be sharing some business insights that have helped me and will likely help you with your online business
(PRWEB) July 22, 2010
The Toronto Action Summit has announced that the keynote speaker will be well-known Internet entrepreneur and marketing expert Brad Gosse.
The two-day event takes place Sat. and Sun., July 24 and 25, from 9 a.m.-6 p.m. each day. The summit will be held at 135 Carlingview Dr., Mississauga, M9W 57E at the Hotel Indigo Toronto Airport. Seating is limited for this special event. Those who wish to attend are advised to reserve their tickets now by visiting the Toronto Action Summit website at http://torontoactionsummit.com. Tickets are $97.
The Toronto Action Summit is a collaborative effort among Toronto area speakers and trainers. Founded and created by Andrew Skelly in May 2010, the event benefits fellow speakers and those who want to learn from their knowledge and expertise.
In 1996, Gosse began building websites for other people. He quickly realized that it would be more profitable to build his own sites that had revenue models built into them. He struck out in that direction in 1997 and never looked back.
"I am very pleased to be speaking at this event. I will be sharing some business insights that have helped me and will likely help you with your online business," said Gosse.
Gosse takes a few select consulting clients each year and speaks on a variety of business and Internet-oriented topics. He's considered one of the best in the business and is highly sought for his expertise by some of the most well known names in the business world. His talks, video blogs and podcasts have provided the impetus for business people to search for new and innovative ways to develop their marketing strategies.
He specializes in SEO, social media and marketing, delivering sessions with the use of multi-media technology. He has a keen understanding of the tools needed to run a successful online business, as well as how to switch your mindset to balance your goals.
# # #