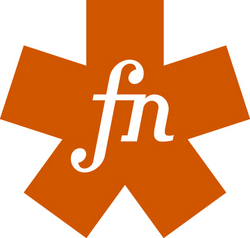 "With Footnote, we're focused on TV as an art form, not a business. While social media is all the rage, traditional television is still an incredible platform that allows us to reach a vast audience." Producer Alicia Reisinger
Burbank, CA (PRWEB) July 22, 2010
Footnote is a pilot program for a new TV series based on conversations about the difficult, challenging, and important questions of living. This first episode focuses on the issue of pornography, and tells the stories of those whose lives have been dramatically impacted by the porn industry. Future episodes focus on issues such as death and dying, spirituality, culture, social causes, entertainment, and much more.
In a world of media hype, Footnote dares to ask tough questions, and doesn't shy away from brutal honesty about life and living. Executive Producer Arnie Cole has built a remarkable team of creative professionals who are committed to take television to a new level of innovation and excellence. Producer Alicia Reisinger remarked: "With Footnote, we're focused on TV as an art form, not a business. While social media is all the rage, traditional television is still an incredible platform that allows us to reach a vast audience."
Footnote won:
The Silver Telly for Television Editing
The Bronze Telly for Best Religious / Spiritual Program
The Bronze Telly for Use of Graphic Design
The Bronze Telly for Videography / Cinematography
The 30th Annual Telly Awards received over 13,000 entries from all 50 states and 5 continents.
For more information on Footnote, contact Cooke Pictures at 818-303-2424.
For media buying information, contact LightQuest Media at 918-794-6464.
The Telly Awards website is: http://www.tellyawards.com/home/
###