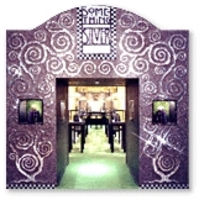 "Every year, we thank our loyal customers on our Anniversary, by having a store wide sale. This year marks 16 years of helping our customers with all of their silver jewelry needs." -Tony Swan, President, Something Silver, Inc.
Seattle, WA (PRWEB) July 23, 2010
Something Silver is proud to announce its 16th anniversary, and is thanking its customers with deep discounts, resulting in savings from 10-70% in any of its 10 locations and in its online store.
In addition to marked down prices throughout the store, this year's philosophy is "The more you spend, the more you save." Customers spending $40 or more will save $5, more than $100 will save $15, more than $150 will save $30, more than $250 will save $55, and more than $400, will save $100. Something Silver has also brought in merchandise exclusively for this sale. Savings will start on July 23, and end on August 1, 2010.
Something Silver, founded by Tony and Cheri Swan in 1994, is a leader in designer and fashion silver jewelry with 10 locations, including 3 stores in Washington, at Bellevue Square, University Village, and Pacific Place, 2 stores in Oregon, at Washington Square, and Pioneer Place, and 5 stores in California, at Fashion Valley in San Diego, the Shops at Mission Viejo, Glendale Galleria, San Francisco Center, and the Downtown Disney district in Anaheim. After 16 years in business, they continue to be the industry leader by seeking out distinctive, fashionable jewelry of exceptional quality and value while providing a unique shopping experience in an innovative and fun environment.
# # #