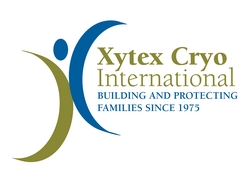 Toronto, Canada (PRWEB) July 23, 2010
The need for fertility treatments is steadily increasing in North America and around the globe. Xytex Cryo International, a US based sperm bank, and ReproMed, a Toronto based fertility clinic, have recently partnered in order to assist with creating healthy families in Canada.
For fertile couples, there is approximately a 20% chance of achieving a successful pregnancy in any six month period. For those who can not have children through conventional methods, Xytex and ReproMed offer the opportunity to choose a fully screened, high quality sperm donor to help realize their dream of having a family.
With over 30 million motile sperm per milliliter, Xytex offers the highest quality guarantee of any sperm bank. Therefore, Canadian women who choose Xytex donor sperm via ReproMed are given a greater opportunity to become pregnant. This is one of the many reasons ReproMed has chosen to partner with Xytex. Also a factor was the extensive and diverse donor panel, the website with child/adult donor photos, the newly opened offices in the New York/New Jersey area, full Canadian and FDA compliance, and over 35 years of continued operations.
For more than 20 years, ReproMed has been successfully serving Canadian patients in the field of Reproductive Medicine and is a member of the Canadian Fertility and Andrology Association (CFAS) and A.S.R.M. With over 35 years of fertility assistance experience and successful research, Xytex, also an A.S.R.M. member is the oldest existing sperm bank and offers Canadian Compliant donor sperm directly to ReproMed.
Dr. Del Valle of ReproMed stated "ReproMed is glad to be partnered with Xytex and have the ability to offer their quality samples to physicians in our distribution channel. Their extensive catalogue of donors offering Canadian compliant semen will give patients of ReproMed even more choices when it comes to building families."
About Xytex Cryo International:
Xytex Cryo International has been enhancing lives through cellular ingenuity since 1975. A worldwide leader in reproductive tissue storage and research, Xytex Cryo International has been featured in numerous medical publications as well as Newsweek, Rolling Stone, and on 60 Minutes, Good Morning America and The Oprah Winfrey Show.
Xytex Cryo International is the parent company of Xytex Cryo Sperm Bank, Xytex Cryo Tissue Storage (XTS), Xytex Cryo Cord Blood Bank; and Xytex Cryo Research. For more information, please visit http://www.xytexinternational.com.
# # #