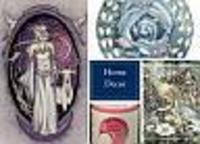 what a FANTASTIC inventory! GREAT SERVICE, Great Inventory!
Gurnee, IL (PRWEB) July 23, 2010
Shoppers are always on the lookout for unique decor to adorn their home and to give as gifts. However, it can be pretty difficult to find a shop that has a great selection. These are items that need to be high quality, as well as attractive and distinctive. And it is a necessity that they should be affordable.
One store has become the gift and decor boutique for shoppers. Quintessence Creations, established by Illinois entrepreneurs Nancy and Lori, is an Internet store creating an enjoyable shopping experience that helps their customers find awesome home decor at reasonable prices.
Quintessence Creations is available to shoppers at any time via the Internet at http://www.QuintessenceCreations.com. The website is very easy to use and displays a wide selection of inspirational ideas. Even for those people who have limited familiarity with shopping on the Internet, the website proves to be safe and simple.
The site has many useful functions for those who are a little more experienced with web shopping. The gift registry feature with Wishpot is fantastic and allows shoppers to register their wishes and forward these wishes to family and friends. Shoppers can also email their wishes, as well as share their wishes on over 200 social sites, including Facebook and Twitter. Gift cards are available in print or via email. Quintessence Creations will surely please all of its shoppers.
# # #