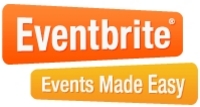 San Francisco, Calif. (PRWEB) July 22, 2010
From beer festivals to tech conferences, college reunions to international trade shows, Eventbrite closes out a strong Q2 and continues to deliver on its mission to power live experiences for all interests, all over the world by providing the tools to create, promote, find and attend events of any size or variety.
"We're true believers in the magic of events and the power of connecting people, and I am amazed each and every day by the breadth and diversity of events that our customers are creating," said Kevin Hartz, co-founder and CEO of Eventbrite.
The company has experienced tremendous growth over the past 12 months across all business metrics including diversity of events and tickets sold. In Q2, many of the heavyweight technology media outlets used Eventbrite to power their sold-out technology conferences, including the first ever TechCrunch Disrupt conference, GigaOm's Structure 2010, and Mashable's Media Summit 2010.
"To create a successful conference, you need to pay attention to all the touch points an attendee will experience. Without a doubt our commitment to Eventbrite has been one of our best decisions," said Suri Patel of GigaOm. "The ease with which we can implement and deploy events and the elegance and simplicity of the registration process for attendees makes it a winner every time. Using Eventbrite reduces risk on the first and most important touch point - attendee registration."
Eventbrite has also served as a great tool for cultural and social gatherings, including creativeLIVE's Weekend Workshop with Zack Arias, where the industry veteran lead a special course on studio photography and lighting. On the festival front, The 21st Annual Colorado Brewer's Festival brought together 50 state-based brewers, dozens of local vendors, and over 3,000 attendees with proceeds going to help support future events in the area.
"We reformatted our two-decade old festival this year and knew that we needed a good partner to help us with a professional ticketing system," said Peggy Lyle, programming and event director for the Fort Collins Downtown Business Association. "We were in good hands with Eventbrite, and will definitely work with them in the future. They not only set up the ticketing system, but helped us manage it and promote it in an extremely user friendly fashion."
Eventbrite is an incredibly easy to use service that, in addition to these larger, big-ticket events, empowers thousands of smaller, local event holders to host events, seminars workshops and parties on a daily basis. For example, Parties that Cook has seen great success in offering fun, informational and themed cooking classes in San Francisco, Chicago and Seattle, while non-profits like the Help a Mother Out leveraged Eventbrite to power successful fundraiser events in their communities.
"As a small company, we rely on services that are easy to use and save us time," said Bibby Gignilliat, founder and CEO of Parties that Cook. "Eventbrite offers so many great features - waitlist management, customizable confirmation and reminder emails for guests, trackable referral links, social media integration and extensive event reporting - that managing and promoting our events has never been so easy."
Other events Eventbrite has helped make a success over the past few months run the gamut in size, location and industry, such as:

Festivals and film events: San Francisco Fine Art Fair; creativeLIVE Weekend Workshop; Vincent Laforet; Yoga Solstice in Times Square 2010
Academic: FF Fraternity Centennial Reunion; University of San Diego College Admissions Tours; College of William and Mary's Day for Admitted Students
International: Chartered Institute of Public Relations' Excellence Awards Dinner (London); FITC Toronto 2010 (Canada); eCommretail Show 2010 (Spain)
Get started using Eventbrite for free to power your own event or discover events in your area: http://www.eventbrite.com.
About Eventbrite
Eventbrite is the world's largest, fastest growing social commerce company. We empower anyone to host successful live experiences of any type or size by providing an easy way to manage, promote and sell out the event. Eventbrite brings together transactions with social interactions to allow events to live, flourish and take flight anywhere online. Eventbrite is the engine for a new generation of live experiences. Eventbrite is privately held and backed by Sequoia Capital. For more information, go to http://www.eventbrite.com.
# # #