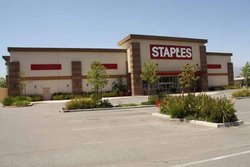 Lake Elsinore, CA (PRWEB) July 28, 2010
ARK Management (http://www.ark-management.com), a commercial property management company, has been selected to manage the 424,884 square-foot Lake Elsinore MarketPlace, a power center located in Lake Elsinore, Calif. The firm has added more than 650,000 square feet of third-party commercial management space to its portfolio in the past three months.
"Lake Elsinore MarketPlace is a flagship for our company and reflects the type of project our firm is pursuing," explained CJ Stos, co-owner of ARK Management. "This was a highly competitive bid process and we were selected due to our hands-on approach and value enhancement we provide to our clients."
Lake Elsinore MarketPlace is a Class "A" retail property anchored by Lowes, Costco, PetSmart, Staples and Bed, Bath & Beyond. The power center is 99 percent occupied. The additional tenants include Archibald's, AT&T, Chili's, Coffee Bean and Tea Leaf, Del Taco, Dollar Tree, EZ Lube, Great Clips, Juice It Up, Kirklands, Kut N Beauty, Marketplace Dental, Maui Hawaiian BBQ, My Day Tan & Spa, Panda Express, ProfessioNail, Submarina, Susie's Deals, Taco Del Mar, USA Credit Union, Wells Fargo Bank and Wendy's. The property also has a pad space available for a freestanding 3,000 to 3,500 square-foot retail building with a drive-thru.
Lake Elsinore MarketPlace boasts excellent freeway visibility and is located directly off Interstate 15 at Central Avenue in Lake Elsinore, Calif. Abrams & Howells Development, LLC is the developer/owner of the power center that selected ARK Management, which began management responsibility on July 1, 2010. The power center was completed in 2006.
"After reviewing bids from several national firms, we selected ARK Management due to its recent growth success, as well as the personalized service it can provide to this thriving power center," explained Don Howells, co-founder of Abrams & Howells Development, LLC. "Since we are focused on tenant retention at Lake Elsinore MarketPlace, this new management team will continue to hold regular events to increase the traffic to the center, as well as provide activities for the surrounding community."
The upcoming events at Lake Elsinore MarketPlace include a blood drive, school supply drive, Back to School Fest fundraiser for Lakeside Cheer, monthly car washes, a 5K walk/run and an art walk, as well as regular car and motorcycle shows. ARK Management aims to provide five different events at the property every month.
The exclusive marketing representatives for Lake Elsinore MarketPlace are Don Moser and Ryan Rogers of Retail Insite. More information about the center is available at http://www.retailinsite.net/properties_lakeelsinore.htm. Sabrina McChesney has been retained by ARK Management to continue to handle the management responsibility of Lake Elsinore MarketPlace, as well as additional commercial projects for the firm in the future. McChesney was formerly with Abrams & Howells Development, LLC, where she handled property management for the retail center.
Prior to these two newly secured contracts, ARK Management has grown substantially by continuing to expand its third-party management portfolio with the recent addition of the 55,380 square-foot Siempre Viva III and the 61,386 square-foot Sycamore Pointe Business Park. The firm has the expertise to handle office, retail, industrial properties or associations of any size throughout Southern California.
About ARK Management
ARK Management is a privately owned, full-service commercial property management and association management company serving Southern California. ARK Management specializes in industrial, office and retail property management services that preserve and enhance the value of its clients' assets through diligence, efficiency and sound business judgment. ARK Management is based in San Diego with satellite offices in Orange County and Los Angeles County. More information is available at http://www.ark-management.com.
###