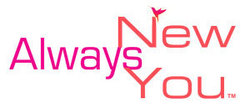 AlwaysNewYou.com offers timely information, helpful tips and sound advice from experts, guest authors and IHD researchers on women's health, beauty, skin care, healthy eating, life transitions and much more.
Novi, MI (PRWEB) July 23, 2010
International Health Distribution (IHD), a trusted resource for women's health and beauty information, is proud to announce the launch of its redesigned, expanded website.
http://www.AlwaysNewYou.com (formerly Hormones-Beauty-Health.com) is a premier online destination providing expert advice and valuable information on a variety of relevant topics for the savvy, sensible modern woman.
Being a woman today is an ever-changing journey filled with challenging but exciting life choices. AlwaysNewYou.com inspires the evolving woman to continuously renew and reinvent herself in key areas of her life.
While continuing to provide expert advice and timely information on women's health, beauty and anti-aging skin care in the IHD tradition, AlwaysNewYou.com is now a valuable source for timely, helpful advice and tips in other areas of importance to women. For example, the Active You section of AlwaysNewYou.com covers topics such as Exercise, Healthy Eating, Recreation and Weight Loss.
In the Balanced You section visitors to AlwaysNewYou.com will find information on Lifestyle, Relationships, Stress Management and Time Management. And to address the life phases and dramatic changes that many women face today, AlwaysNewYou.com's Life Transitions & You section explores topics such as Career, Divorce & Remarriage and the Empty Nest.
"The solutions women are looking for to address their most challenging health, beauty and lifestyle questions are readily available and easy to find on the new site. AlwaysNewYou.com offers timely information, helpful tips and sound advice from subject matter experts, guest authors and IHD researchers," says Terrie MacNicol, Director of Marketing at IHD.
A distinctive feature of AlwaysNewYou.com is the valuable advice and insights submitted regularly by experts in key areas of women's health and beauty. For example, one of our contributing experts is Dr. Teri Dourmashkin, a leading authority on women's skin care. Dr. Dourmashkin received her doctorate (Ed.D.) in Health Education from Columbia University. She is the President and Founder of La Vie Celeste Skin Care, Inc., which offers the finest quality non-toxic anti-aging skincare, produced via a unique union of science and nature.
Many women often encounter a life issue that they wish to explore and understand in greater depth than what is offered by an article, or even several articles. To address this need Always New You provides a substantial, up-to-date reference list of informative e-Books on many topics of interest to the modern woman. For example, for the woman who wants to understand the impact of hormones on her body and her lifestyle, AlwaysNewYou.com offers the e-Book What Every Woman Must Know About Hormones (based on 10 years of research).
Always New You can be found on Facebook and Twitter. In addition, the frequently updated Always New You blog provides the most timely health, beauty and lifestyle information and advice for women of all ages. Our Always New You free newsletter is filled with tips, exclusive product discounts and articles that can be printed and saved for frequent future reference. Visitors can subscribe to the newsletter on the homepage of the web site and until September 1st be entered to win some great prizes.
Interested guest authors and potential advertisers who would like to partner with Always New You should contact Terrie MacNicol for more information.
###