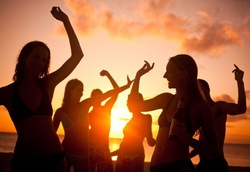 no experience or qualifications required to enrol on a TEFL course
Glasgow, Scotland (PRWEB) July 26, 2010
The popular TEFL organisation Teach Abroad Thailand is now offering an internationally recognised TEFL (Teaching English as a Foreign Language) certificate course in just two weeks instead of the traditional four weeks.
Adventurous men and women looking for a fresh start, a new career move or a change of scenery can gain this valuable TEFL certificate in any one of Teach Abroad Thailand's four TEFL course locations in Phuket, Koh Samui, Pattaya and Chiang Mai, Thailand. Teach Abroad Thailand's website
Students have the opportunity to earn money while traveling, to immerse themselves in a foreign culture, to learn a new language, to meet new friends and to make a positive difference in the lives of people in Thailand and throughout the world.
Classes at the Teach Abroad Thailand TEFL training centers are challenging, fast-paced and intensive, while ensuring that students have plenty of free time to relax and enjoy the local area.
Teach Abroad Thailand's TEFL training centers are renowned not only for their outstanding reputation in the industry, but also for their excellent student support services. Applicants with no previous teacher training or experience are welcome, as are experienced teachers.
Teach Abroad Thailand's all inclusive TEFL packages include; a 40 hour, online TEFL preparation course, Thai language lessons, airport pick-up, private furnished accommodation, visa sponsorship, 2-weeks on-site training, job placement assistance and 24-hour support.
Upon completing the TEFL course, students will receive an internationally recognised TEFL certificate along with a lifetime membership to Teach Abroad Thailand's international job club.
Right now, all students who successfully enrol though Teach Abroad Thailand's website also receive a complimentary copy of the Lonely Planet Guide to Thailand. Applicants may enroll with a friend, or partner, and receive a £500 joint (couple) discount.
For further information or to receive the complimentary Teach Thailand info pack contact:
Jane Openshaw
Program Manager
UK Tel: 0800 6899 120
USA Tel: 1800 491 6315
###