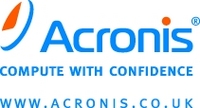 London, UK (PRWeb UK) July 22, 2010
British Gypsum, part of the Saint-Gobain Group, a worldwide leader in construction markets, has selected Acronis® as its base disaster recovery technology to protect the servers and clients controlling the production of plasterboard and bagged plaster across its five manufacturing sites in the UK.
British Gypsum is planning on using Acronis Backup & Recovery 10 to protect over 50 servers and 90 clients which control the production processes across the five different sites that deliver manufactured products to both UK and European markets. With British Gypsum reporting a successful implementation complete at three plants, the final two plants are currently being rolled out.
Kevin Erne, IT Infrastructure Manager at British Gypsum, who was instrumental in the improvements to the DR process comments: "Every hour of system downtime bears significant cost in production and is potentially disruptive to our business. After a thorough review of DR solutions available on the market, we chose Acronis to provide reliable and fast recovery of our production machines. So far over half of the machines have been deployed with Acronis Backup & Recovery 10 software and it has proven to be a solid solution for us to entrust our system recovery to."
Kevin Moreau, Corporate Accounts Director for Northern Europe at Acronis said: "Operations such as paper mills, beer bottling chains and automotive assembly plants simply cannot be subject to hours of downtime, and IT teams need fully automated systems which have minimal impact on their servers. We speak to manufacturers all too often whose IT teams recognise the impact of downtime on the bottom line of their company, yet don't get the budget to remedy this. However, DR does not have to be expensive - you can protect a client from about £30 to £40 a machine."
He continued: "We are very pleased to add another renowned company to our list of customers, which truly leverages the advantages of our technology in mission-critical applications. I see our products increasingly being used in the manufacturing sector, specifically to protect production and control systems. For Acronis this is an industry where we can really help companies as server or client failure in manufacturing often means significant losses in revenues."
About Acronis
Acronis is a leading provider of easy-to-use backup, recovery and security solutions for physical, virtual and cloud environments. Its patented disk imaging technology enables corporations, SMBs and consumers to protect their digital assets. With Acronis' disaster recovery, deployment and migration software, users protect their digital information, maintain business continuity and reduce downtime. Acronis software is sold in more than 180 countries and available in 13 languages. For additional information, please visit http://www.acronis.co.uk . Follow Acronis on Twitter: http://twitter.com/acronis.
Acronis, Acronis Backup & Recovery, and the Acronis logo are registered trademarks or trademarks of Acronis Inc. in the United States and/or other countries.
Press Contacts:
Natasha Simmons / Emily Gallagher
Touchdown PR
Tel : +44 (0)1252 717040
Email : acronis(at)touchdownpr(dot)com
Louise Tullin / Claire Linnette
Acronis UK
Tel: +44 (0)203 176 0354 / +44 (0)774 938 9654
Email: louise(dot)tullin(at)acronis(dot)com / claire(dot)linnette(at)acronis(dot)com
###