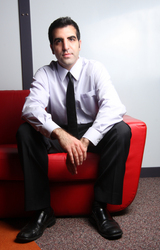 The world is moving more and more towards this customization model. We no longer want to settle. The new features on our site allow our customers to personalize items to ensure the item is perfect
Boston, MA (PRWEB) July 23, 2010
Democracy. We hold it up as our ideal for government, but can it be applied to the fashion industry, an industry built on the notion that a select few know what the masses want?
A little over two years, a company named UsTrendy sought to infuse free will into the fashion process by allowing their customers to actually decide the clothing to be produced and promoted each season. The concept was met by some... well much skepticism.
Fast forward to the present day: UsTrendy has grown to become one of the largest fashion design databases on the web, with half a million designs uploaded. Their online store for indie clothing http://www.ustrendy.com/store is seeing substantial sales growth each quarter, and their clothing is being worn on major runways across the world, including London Fashion Week. Can a fashion company listen to the masses and be successful? Yes!
Says UsTrendy founder and CEO Sam Sisakhti, "There was this notion that there was some magical formula that a select few had, which empowered them to tell millions of customers what they should be wearing each season. We wanted to be the alternative to that kind of thinking."
UsTrendy has gained acceptance not just from designers and customers, but across the entire industry. The leading marketing and advertising publication Ad Age Being named UsTrendy as one of the top fashion websites, and credited the company as one of the five factors that changed shopping in 2009. Many top retailers have sought to collaborate and form business partnerships with the company.
UsTrendy continues to push the limits of retail and fashion with several new initiatives which will even allow customers to customize products in their online store to suit their fit, color, and style wishes.
"The world is moving more and more towards this customization model. We no longer want to settle. The new features on our site allow our customers to personalize items to ensure the item is perfect," states Sisakhti.
The jury is still out as to whether this new democratic retail model will completely derail and replace all traditional retail models, but one thing is for sure: Democracy works in the fashion industry.
###