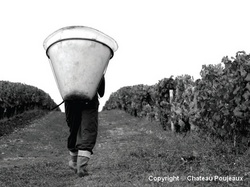 For example, one customer who bought two cases on release in 2006 for investment – Lafite Rothschild 2005 and Mouton Rothschild 2005 paid £7,200 (€8,885.77) in 2006; the wines are now worth £16,000 (€19,746.12), a return of 122%
(PRWEB) July 23, 2010
Local Irish wine merchant James Nicholson has registered an annual return of approximately 23% for investors in its wine portfolios, outstripping a sharp decline in other investment options, the company said today.
The team behind JNwine.com, which offers an integrated service in the areas of fine wine sales, investment, tastings, consultancy and professional wine storage solutions, said as economic anxiety and unease around pensions and shares continues, investors were keen to discuss alternative ways to generate returns, such as fine wine.
James Nicholson has been in the wine trade for over thirty years and has long standing relationships with some of Bordeaux's top Chateaux:
"The economic downturn, particularly poor returns from the stock market and property has prompted people to look elsewhere and wine is attracting increasing attention as a commodity which can be expected to rise in value.
"Wine has performed well in recent years and despite experiencing a correction in late 2008, it has shown good growth since then, with many wines showing better returns now than before. Much of this has been driven by new wine-consuming markets, with China leading the charge. Demand has increased but the supply has remained constant.
With banks offering low interest rates on savings, and uncertainty in the world markets, people are seeking out alternative places to put their money."
With some customers doubling their initial fine wine investment in two years, the level of return is largely dictated by the quality of the vintage and specific wines and the demand for these wines, according to James:
"For example, one customer who bought two cases on release in 2006 for investment – Lafite Rothschild 2005 and Mouton Rothschild 2005 paid £7,200 (€8,885.77) in 2006; the wines are now worth £16,000 (€19,746.12), a return of 122%," James said.
According to the wine market tracker Liv-ex, the index for the top 100 investment wines has seen prices leap by almost 15 per cent last year. The Liv-ex 100 Fine Wine Index is the industry's leading benchmark. It is calculated monthly and charts the price movements of 100 of the most sought-after fine wines for which there is a strong secondary market. The majority of the index consists of Bordeaux wines – a reflection of the overall market – although wines from Burgundy, the Rhone, Champagne and Italy are also included.
The index is calculated using Liv-ex Mid Prices and is then weighted to account for original production levels and increasing scarcity as the wine ages. As such, the index is designed to give each wine a weighting that corresponds with its impact on the overall market. The value of the index as of 31st May 2010 was 293.55, a rise of 4.4% on the previous month. The index is up 37.15% year-on-year and 23.8% year-to-date*
Figures show global wine consumption at around 26 billion litres and growing at 1.5% per annum. Although wines are produced all over the world, less than 1% qualifies as Investment Grade wine. Investment Grade wines are wines from top class wine producers, from outstanding to exceptional vintages, that are able to generate steady returns over the medium term because of extremely limited supply and consistently increasing global demand.
Working closely with top wine producers to secure annual allocations, James Nicholson is in a position to offer the most sought after wines to investors in Ireland and the UK. For example, the wines produced by the Thienpont family, including the iconic Chateau Le Pin, are part of the company's portfolio. When Le Pin came on the market in 2001, cases sold at approximately £3,800.00 (€4,689.71). Today they are trading at £33,000.00 (€40,726.43), providing an exceptional return for those who invested.
"We work with a range of investors looking for different returns and we build tailor made portfolios to suit each individual customer. Investment levels range from £3,000 (€3,702.40) to £30,000 (€37,024.03) per annum.
Like stocks and shares portfolios, wine has its blue-chip members. There are wines that give solid guaranteed returns of around 10-20 per cent each year.
Over the last ten years, investors in the finest vintages have watched prices rise steadily. We worked with some of Bordeaux's top wine producers to offer wines from the exceptionally high quality 2005 vintage for example to investors in Ireland and the UK, and the return on these wines is already proving to be substantial with potential further growth as the top wines are not even approaching maturity yet."
The spotlight is now on Bordeaux's 2009 vintage of red wines. The 2009 harvest in Bordeaux has generated more intense hype and fascination than perhaps any other in the history of wine investing. Last month, Robert Parker, the specialist in wine investing, dished out positive ratings on the 2009 Bordeaux vintage of fine reds.
Wines from top châteaux are in high demand. Waiting lists are lengthy and traders were short-selling some First Growth wines before they were even released, an unprecedented occurrence driven by nothing more than an insatiable market demand for the best wines of the 2009 vintage.
All of the top wines have finally been released at eye-watering prices: Petrus 2009 for example is currently trading at £12,900 (€15,920.33) for just six bottles, as of 30th June 2010. James Nicholson is delighted to have secured allocations of the 2009 vintage from Petrus, Le Pin, Latour, Ausone and Lafite amongst others thanks to long standing relationships with top growers.
Wine investing should only ever be seen as one of a number of strands in a portfolio. Care and attention is necessary to look after a wine investment and this is where consultancy is invaluable. Wine investments are exposed to risk like any other investment, with the value potentially going up or down, but the single greatest attraction for wine investment is the fact that Fine Wine profits are exempt from Capital Gains Tax - up to a point.
World-renowned wine authority and Master of Wine Jancis Robinson identifies James Nicholson Wine Merchant as one of the recommended merchants to buy fine wine futures - one of the best ways to obtain value in fine wine.
*Source: http://www.liv-ex.com .
###