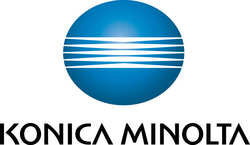 We needed a partner that could provide us with MFP devices that produced quality of print comparable to offset printing while providing a lower operating cost and advanced technology options
Ramsey, NJ (Vocus) July 22, 2010
Konica Minolta Business Solutions U.S.A., Inc. (Konica Minolta), a leading provider of advanced imaging and networking technologies for the desktop to the print shop, announced today that PIP Printing of Burlington, NC (PIP Printing) has chosen Konica Minolta's award-winning bizhub PRO® 6501, bizhub PRO C6500 and bizhub PRO 1050e Digital Presses to enhance both its traditional and digital printing operation and deliver a full line of integrated marketing services. With the adoption of three Konica Minolta systems, PIP Printing has been able to automate work to drive down costs and more quickly deliver jobs to customers, leveraging device redundancy so downtime is never an issue.
VDP and QR Code Technology
With the addition of the bizhub systems, PIP Printing is delivering turn-key customized campaigns to its customers through services such as creative design, variable data printing (VDP), QR Codes, data management, direct marketing response metrics and social media management. In addition, PIP is enhancing its output quality in several important vertical markets including Pharmaceutical, Non-Profits, Real Estate and Legal.
The ability to connect consumers with a business has changed due to digital technology, with endless possibilities now available. For example, through the use of a mobile tag such as a QR Code, a link is produced through a program that creates a printable 2D barcode. When it is scanned with a code-reading equipped Smartphone, it can take a user to Website, product video, personalized URL, coupon or offer, event promotion, business contact, Email address or other location that offers the customer something unique. High speed digital printing combined with the need for on-the-spot information is how PIP Burlington partners with Konica Minolta to keep up with and exceed customer demands.
"We needed a partner that could provide us with MFP devices that produced quality of print comparable to offset printing while providing a lower operating cost and advanced technology options," said Jimmy Brumley, President and Owner, PIP Printing, Burlington, N.C. "By choosing Konica Minolta, we have been able to enhance our traditional and digital marketing capabilities, incorporating online products and services that compliment print campaigns from Web page design all the way to social media management. Konica Minolta provides us with the same level of service that we provide our customers, and that was an important measurement for us."
Because of PIP Printing's extensive VDP experience and capabilities, the company was chosen to produce a variable data issue of Quick Printing Magazine that debuted at Graph Expo in 2008. In its most recent venture with QR Codes, PIP Printing in conjunction with a local non-profit group is promoting the local community via SmartPhones, which offer the ability to link back to a Web page with a video presentation that will over time evolve into a full-service Web page.
"PIP Printing's innovative traditional and digital printing solutions showcase the vast abilities of our award-winning line of bizhub PRO digital presses," said Kevin Kern, Senior Vice President, Marketing, Konica Minolta Business Solutions U.S.A. Inc. "By saving customers money and increasing the speed to job completion, customers can see firsthand how easy it is to Count on Konica Minolta for their printing needs."
About Konica Minolta
Konica Minolta Business Solutions U.S.A., Inc. is a leader in advanced imaging and networking technologies for the desktop to the print shop. In 2009, Konica Minolta was named Supplier of the Year by both the Allegra Network and the National Association of Quick Printers (NAQP), as well as received the Sales Support Award from Mail Boxes Etc., Inc. For more information, please visit http://www.CountOnKonicaMinolta.com and follow Konica Minolta on Facebook, YouTube, and Twitter.
Konica Minolta Contact
Doreen Maciak
Konica Minolta Business Solutions U.S.A., Inc.
+1 978.969.1504
Konica Minolta is a registered trademark of Konica Minolta Holdings, Inc. bizhub PRO is a registered trademark of Konica Minolta Business Technologies, Inc. All other trademarks mentioned in this document are the property of their respective owners.
###