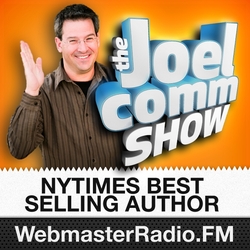 Fort Lauderdale, FL (PRWEB) July 24, 2010
Much like the cardinal rule of having a website roughly a decade ago, it's become increasingly apparent that companies interested in establishing a direct connection with their consumers need a social media strategy as well. But where to begin? Myspace or Facebook? Twitter or Foursquare? Admittedly, it can be nothing short of overwhelming to know the best way to proceed, given the growing array of platforms and tools at our fingertips.
Enter Brian Solis' newest book, 'Engage: The Complete Guide for Brands and Businesses to Build, Cultivate, and Measure Success in the New Web'. Here Solis opens up the vault on everything from establishing a company's initial messaging goals and approach, to a deep excavation into the various platforms and tools currently available to facilitate the success of an effective social media campaign. Another social media book, sure, but Solis' Engage! offers up a truly comprehensive guide to managing a brand's online awareness, customer interaction, and even helps you navigate the world of feedback metrics, charting and tracking performance.
In recent years, Solis has emerged as one of the foremost experts on social marketing. As Principal of FutureWorks, an award-winning New Media marketing and branding agency in Silicon Valley, Solis is globally recognized for his views and insights on the convergence of PR, Traditional Media and Social Media. Considered one of the original thought leaders who paved the way for Social Media and PR 2.0, Solis is co-founder of the Social Media Club and is an original member of the Media 2.0 Workgroup.
Previously, Solis co-wrote 'Putting the Public Back in Public Relations: How Social Media Is Reinventing the Aging Business of PR' with Deirdre Breakenridge. Together with primary author Geoff Livingston, Solis was also a co-writer on the book 'Now is Gone', which won an Axiom Business Book Award.
Join Joel Comm, a Best Selling Author and social media expert in his own right, for this exclusive live interview on WebmasterRadio.FM July 28th, at 12PM EST / 9AM PST. Listeners are able to interact with their questions and comments to the host and guests for each interviews, as well as all live WebmasterRadio.FM programming, by:

Following us on Twitter @webmasterradio
Becoming a member of the WebmasterRadio.FM Facebook page or…
Log in to our live 24-hour real-time chatroom monitored by our show hosts at http://www.webmasterradio.fm/chat.
About The Joel Comm Show
"The Joel Comm Show" delivers a broad spectrum of topics ranging from website monetization and traffic generation to social media and web 2.0, mobile technology and other general business topics. Joel welcomes expert guests in the fields of social media, web and personal development niches, and in turn delivers an exciting, yet structured and dynamic program. New episodes of "The Joel Comm Show" air every Wednesday at Noon Eastern / 9am Pacific, and are archived exclusively on WebmasterRadio.FM, the world's largest online B2B Radio Network. This program, as well as all WebmasterRadio.FM podcasts, is available on iTunes.
About WebmasterRadio.FM
WebmasterRadio.FM lifts the "veiled curtain" of the Internet, bringing the business community together through an interactive radio network. Its listeners are a global group, comprised of everyone from corporate executives and decision makers to small and mid-sized businesses and individual entrepreneurs. WebmasterRadio.FM's stellar line-up of radio programming includes "CoverStory" with Jiyan Wei of PRWeb, WebmasterRadio.FM's official newswire; "Market Edge" with W2/Racepoint Group Chairman Larry Weber; "SEM Synergy" with Search Engine Marketing Industry Leader Bruce Clay, "The Joel Comm Show" with New York Times bestselling author and serial entrepreneur Joel Comm and more. To tune into WebmasterRadio.FM's live content or check out the show lineup, please visit http://www.WebmasterRadio.FM.
###