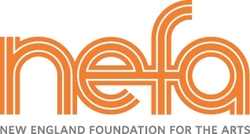 The diversity and imagination of this year's grantees showcases the collaborative nature of new dance work
Boston, MA (PRWEB) July 23, 2010
Twenty-one contemporary dance artists and companies spanning the U.S. from Rhode Island to Hawaii, and including Australia will receive NDP Production grants in amounts from $17,000 to $37,500. Projects were selected from a highly competitive applicant pool. Once developed, the works will be available for national touring activity during the 2011-12 or 2012-13 performance seasons.
In addition to the Production award, each U.S. grant recipient will receive general operating support of $10,500 from special funding from the Doris Duke Charitable Foundation. These funds are intended to ensure organizational stability during this extraordinarily challenging economic period.
"The diversity and imagination of this year's grantees showcases the collaborative nature of new dance work and a continued interest by artists to explore ideas that truly engage audiences," said Jane Forde, NDP Manager. "Artists are working from both contemporary and traditional forms, bridging cultures and partnering across multiple disciplines." Awardees are listed below.
As of July 2010, NDP has awarded more than 17.3 million dollars to 356 projects reaching over 200,000 audience members annually , NDP grants have supported more than 263 new dance works involving over 300 presenters of dance in more than 4,300 performances and 7,500 community activities. NDP has reached over 2.8 million audience members and funds tours to an average of thirty-six states annually. Projects that receive NDP Production Grants are added to a roster of selected projects available to performing arts presenters, who can then apply for NDP Touring awards to help defray the cost of presenting these works.
NEFA's National Dance Project Production and Touring awards are generously supported by lead funding from the Doris Duke Charitable Foundation, with additional funding from the Andrew W. Mellon Foundation, the Ford Foundation, the Community Connections Fund of the MetLife Foundation, and the Boeing Company Charitable Trust.
About NEFA
NEFA creatively supports the movement of people, ideas, and resources in the arts within New England and beyond, makes vital connections between artists and communities, and builds the strength, knowledge, and leadership of the creative sector. NEFA is a 501 (c) (3) that operates with funding from the National Endowment for the Arts, the New England state arts agencies, and from corporations, foundations and individuals.
NEFA currently administers grantmaking programs of regional, national, and international scope that support the performing arts, public art, and Native American artists. NEFA also leads projects and initiatives that range from the analysis of the impact of the creative economy to the creation of online tools which link and advance the cultural community. For more information on NEFA's grant programs and services, please visit http://www.nefa.org or call 617.951.0010.
The 21 grantees are:
AXIS Dance Company
Ballet Hispanico
Big Dance Theater
Bill T. Jones/Arnie Zane Dance Company
Chitresh Das Dance Company
Chunky Move
Dayna Hanson
Dean Moss
Everett Dance Theatre
Faye Driscoll
John Jasperse Dance Company
LeeSaar The Company
Living Word Project
Martha Clarke
Miguel Gutierrez and the Powerful People
Monica Bill Barnes & Company
Nā Kinimakalehua
Ragamala Dance
Robert Moses'Kin
Urban Bush Women
Wally Cardona
To read more about the grantees and their projects, view the complete release at http://www.nefa.org/news/nefa_announces_2010_national_dance_project_awards.
###