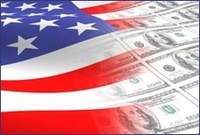 Pittston, PA (PRWEB) July 24, 2010
By all accounts, the future of business lies with effective use of online networks of distributors to create a continual flow of money from those who have it to those who want it. Pro Network Marketing, a well-established network marketing business, has developed a new model more effective than most MLM (multi-level-marketing) models that came before it. This network marketing opportunity will improve passive income by finding distributors automatically, so home business owners don't have to.
Pro Network Marketing has been in the network marketing business for over four years, and has seen the rise and fall of many companies using MLM tactics. Building on this experience, they have put together arguably the most comprehensive MLM business opportunity seen to date. When home business owners sign up with Pro Network Marketing, they will enjoy access to sage guidance, honest leadership, and genuine customer service in their attempts to grow their companies.
This new network marketing opportunity will see distributors automatically placed in the downlines of member owners, meaning that businesses can put their whole focus on using and distributing their products. Distribution is taken care of automatically. Product is placed into the minds and then the hands of customers through national and international advertising campaigns, up to date online marketing technologies, and last but not least, distributor training and support.
The corporation charged with distributing products will offer the same care and service as the Pro Network Marketing business team. They act as an unpaid sales force, contracted with Pro Network Marketing to sell product efficiently and effectively. Think of Pro Network Marketing as an outsourced head of sales, charged with getting products from a home business to the homes of customers. The major upside is that business owners don't have to pay an exorbitant salary, yet still receive the benefit of many years of experience with online network marketing.
The Pro Network Marketing website, located here: OPPORTUNITY, has just been re-launched, with support resources and blog posts designed to help budding entrepreneurs and distributors alike. Check it out and see how you can get a leg up in the complex and rewarding world of online business! As a network marketing business, Pro Network Marketing is committed to getting word of your product and company out to as many people as possible. Check out our website to see how you can get started, build up your network, rev up your sales, and take advantage of this network marketing opportunity today.
###