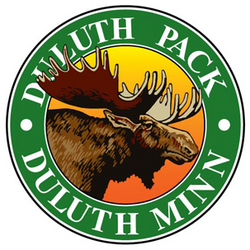 Duluth, MN (Vocus) July 23, 2010
Due to recent exposure in the New York Times, GQ, Lucky Magazine, Inventory Magazine, as well as collaborations with Urban Outfitters and Barneys New York, Duluth Pack's products have become increasingly popular. For the first time in company history, Duluth Pack will be attending Outdoor Retailer Summer Market meeting with potential dealers to expand their dealer registry.
Over the last 128 years, Duluth Pack has been specially known for their canoe and portaging packs made of leather and canvas. They also have hundreds of items to offer outdoor enthusiasts including daypacks, fishing and hunting gear, and many more canoe and outdoor accessories. Not only does Duluth Pack offer a wide variety, they also offer a Lifetime Warranty on all their handmade products.
Duluth Pack will be located in the New Vendor section, booth # BR830. They will have on hand each product from their extensive product line for buyers to have an opportunity to experience and feel the quality of each hand crafted Duluth Pack item. Stop by their booth and take a look at one of America's greatest outdoor traditions.
About Duluth Pack
Duluth Pack established in 1882, is still making high quality canoe/camping gear as well as purses, luggage, messenger bags, gun cases, and portfolio bags. These products are manufactured in Duluth, Minnesota, using time tested techniques. All Duluth Pack manufactured products offer a Lifetime Guarantee on craftsmanship and hardware.
About Outdoor Retailer
After 25 years, Outdoor Retailer is the leading outdoor industry event for retailers and company representatives to connect and promote outdoor specific products, services, brands, apparel, and outdoor innovation. Outdoor Retailer has proven to be instrumental with launching new products and brands by providing the opportunity to meet with thousands of buyers in one location.
###