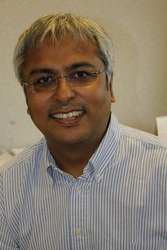 Popularity of debt consolidation via unsecured loans is largely due to the state of the national economy with banks not lending, and secondly, student fee loans are currently popular because universities and colleges are opening soon after the summer
(PRWeb UK) July 22, 2010
YES-secure.com, the UK's first truly social network aimed at peer to peer (person to person) social lending and borrowing, announced that the two most popular unsecured loan categories currently being approved through its web marketplace are "Debt Consolidation" and "Student Fees".
"Popularity of debt consolidation via unsecured loans is largely due to the state of the national economy with banks not lending, and secondly, student fee loans are currently popular because universities and colleges are opening soon after the summer", said Hannah Simkin, the Yes-secure.com Customer Services and Underwriting Manager.
More than 60 percent of personal loans have been made to people who want to pay off their high interest debt -- such as credit cards -- with a lower interest rate personal loan. Yes-secure.com offers via its web marketplace personal, unsecured loans with rates as low as 8% APR1 which are at least 50% lower than the typical credit card APR. Borrowers also come to YES-secure.com to fund, amongst other reasons, home improvements, weddings, and holidays.
"Over the past three years we have developed the innovative idea of peer to peer lending with a very open and yet secure social networking website, and this combined focus provides proven, clear benefits for both lenders and borrowers involved in the transaction - bringing new opportunities to investors and better interest rates to borrowers," said Dr. Chandra Patni, CEO at Yes-secure.com.
While borrowers get lower rates, lending investors get solid average returns as high as 20% depending on the level of risks they are prepared to take by lending to different risk categories of borrowers.
Here is how it works:
1. Creditworthy borrowers come to Yes-secure.com to request loans of up to GBP (£) 25,000.
2. YES-secure.com reviews and posts a selection of loan applications that pass the credit checking and ID verification process.
3.Investors fund small fractions of hundreds of loans and build a diversified portfolio of lending.
4. As consumers pay back the loans, investors collect the principal and interest and they can choose to reinvest.
"Peer lending has finally crossed the chasm and is now on the fast-track of acceptability and growth with real people," said Rohit Patni the YES-secure.com Marketing Director.
Additional Information
YES-secure.com, UK's first truly social networking lending and borrowing web marketplace for the UK consumers, provides secure unsecured loans on low interest rates well below those of your local banks.
Social lenders benefit from significantly higher returns than fixed savings deposits in the banks.
1 – Typical APR for A* rated borrower on YES-secure.com
More information regarding YES-secure and its promotional offer can be found at http://www.yes-secure.com.
For more information, please contact
Ms. Mala Chauhan
mala(dot)chauhan(at)yes-secure(dot)com
marketing(at)yes-secure(dot)com
0871 221 9410 extension 5440
YES-secure.com Limited
Checknet House
153 East Barnet Road
Barnet
EN4 8QZ
UK
http://www.yes-secure.com
###