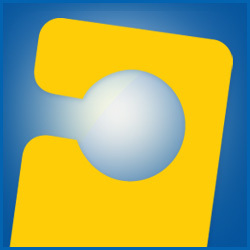 Our Formula 1 event guide is loaded with unique content found only on HotelTravel.com. It offers a unique insight into what is shaping up to be a real battle at Hockenheim
(PRWEB) July 24, 2010
HotelTravel.com new Formula 1 event guide is counting down to the German Grand Prix at the historic Hockenheim circuit, offering motor sport fans the inside track for this important event.
HotelTravel.com Chief Information Officer, Olivier Dombey, said: "The German Grand Prix is returning to Hockenheim for the first time in two years, at a time when the battle for the drivers' and constructors' titles could not be any closer.
"Our Formula 1 event guide is loaded with unique content found only on HotelTravel.com. It offers a unique insight into what is shaping up to be a real battle at Hockenheim," he added.
With nine races left, the four leading drivers are separated by only 24 points, while in the team chase McLaren lead Red Bull by 278 points to 249.
Active German drivers have won 110 Grand Prix races combined, the most of any single nationality in Formula 1, and Stephen Vettel is the next most successful with seven titles after Michael Schumacher on 91.
The race will be will be the first time for Schumacher at Hockenheim behind the wheel of a Mercedes race car. He has been quoted as saying that driving there in front of all the employees, members and friends of Mercedes-Benz will be an emotional moment. Expect him to be extra motivated to give them a weekend to remember.
Fans looking to make last minute accommodation arrangements, Heidelberg is a largest city to the north-east of Hockenheim, with HotelTravel.com promotional rates for Heidelberg hotels starting from as low as only EUR 35 per night.
HotelTravel.com's comprehensive F1 event guide for the next race also includes an up-to-the-minute German Grand Prix countdown timer, German Grand Prix contacts, track tactics, local weather forecasts and ticket information in addition to live RSS and Twitter feeds.
According to Mr Dombey, customer feedback on HoteTravel.com's Formula 1 event guides has been extremely positive so far.
"We are pleased with the results to date, but we continue to refine our F1 event pages to ensure they remain relevant to our target audience.
"We want HotelTravel.com to be a primary resource in the world of F1; especially for European customers looking for outstanding hotel deals near the Hockenheim circuit or for the upcoming Hungarian Grand Prix, Belgian Grand Prix or the Italian Grand Prix."
About HotelTravel.com
HotelTravel.com is a leader in worldwide hotel bookings and a pioneer in online customer service, providing the inside track to the best deals and discounts for hotels in more than 100 countries. Founded in 1999, the company's multi-lingual website offers eight languages – English, Chinese, Japanese, French, German, Spanish, Italian, and Korean – supported by a 24-hour customer service centre staffed by native speakers in each language. The company employs over 300 staff with offices in Thailand, Malaysia and China.
# # #