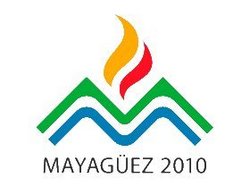 To attend the 2010 Central American and Caribbean Sports Games was one thing. To see top performing athletes on our ReActive surface was quite another. The reaction and response we received from the players and the organizers was overwhelmingly positive and SnapSports is very proud to have been a part of such an amazing international event
Salt Lake City, UT (PRWEB) July 25, 2010
The 21st Central American and Caribbean Sports Games are currently being held in Mayagüez, Puerto Rico through August 1st. The organization purchased over 10,000 square feet of SnapSports' new metric ReActive Play™ surface for their handball competitions and so far the reaction has been overwhelmingly positive.
The SnapSports ReActive Play surface stands 190mm high and incorporates a multi-patent and patent pending shock absorbing system for cushion, rebound, and player safety, in a metric design. The surface is rated for Level 2 performance by FIBA, the world's governing body of international basketball. SnapSports is an approved FIBA Associate Manufacturer for all of their athletic surfaces.
SnapSports is recognized worldwide as the industry leading manufacturer and supplier of premium athletic surfaces. Innovative technologies such as ShockTower®, ShockLock®, and ReAcitve Play™ provide unsurpassed ball performance and optimum cushioning.
The men's competitions will end Saturday, July 24th and the women's competitions will begin Sunday, July 25th and continue through Saturday, July 31st at the Pabellón de Boxeo.
"To attend the 2010 Central American and Caribbean Sports Games was one thing. To see top performing athletes on our ReActive surface was quite another. The reaction and response we received from the players and the organizers was overwhelmingly positive and SnapSports is very proud to have been a part of such an amazing international event," says Dan Wollman, Vice President of SnapSports, Inc.
About Central American and Caribbean Sports Games Mayagüez
The games are a multi-sport regional championships event, held quadrennial (every 4 years). The Games are for countries in Central America, the Caribbean, Mexico, Bermuda, and the South American countries of Surinam, Guyana, Colombia and Venezuela. It is the oldest continuing regional games in the world.
About SnapSports
The team at SnapSports has over three decades of experience engineering and manufacturing the world's leading multi-courts and athletic sport surfaces ! They created the modular sports surfacing industry you see today and continue to develop the most advanced multi-patented modular surfacing for top athletes the world over. With unparalleled experience and a high performance product line, SnapSports is the undisputed champion in their industry. Located in Salt Lake City, Utah, SnapSports manufactures 24 hours a day, 7 days a week, 365 days a year in their 100,000 square foot facility.
###