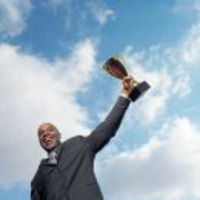 Make the Most of Your Employee Recognition Program
Grand Rapids, Mich. (PRWEB) July 29, 2010
With the oil spill in the Gulf of Mexico and the push for clean energy, Americans seem to be paying more attention to environmental issues. That environmental awareness is gaining momentum in the workplace. Businesses both small and large have embraced green workplace practices to save money, boost their brand value and make an impact on the community.
Green workplaces also seem to be more attractive to potential employees. In an article from WinningWorkplaces.org entitled "Why Should Your Small Enterprise Go Green?," former IBM leader and author of "The Next Sustainability Wave", Bob Willard estimated that "20 percent of job candidates are drawn to businesses that tout green practices." This is especially true of Generation Y workers. Many of them are devoted to environmental causes. They also want to work for companies that reflect that same passion.
In response to the rise of the green workplace, Terryberry has developed a line of earth-friendly employee recognition awards. For more than 90 years, the employee recognition company has provided custom awards and recognition programs for clients around the world. "The new green collection, while recognizing employee success, gives companies the chance to send an important environmental message to current and potential employees," says Terryberry's Managing Partner, Mike Byam. " It can also help them gain a competitive edge in the marketplace by creating a work environment devoted to health and sustainability."
Terryberry's earth-friendly employee recognition collection includes water bottles, cookware, recycled Harmony gold jewelry and more. This collection also helps reduce paper waste by allowing the recipients to select awards online. The EPA estimates that Americans use about 85 million tons of paper and cardboard each year. Terryberry's Give-A-WOW! peer-to-peer recognition program also helps cut down on paper usage. Instead of passing out paper certificates or cards, this employee recognition program allows employees to give on-the-spot recognition completely online.
For more information about Terryberry, its line of earth-friendly employee recognition products or employee recognition programs, visit http://www.terryberry.com.
About Terryberry
The Terryberry Company has helped organizations develop employee recognition programs to motivate and retain employees for more than 90 years. Terryberry has built an international reputation for its customized recognition and award programs which feature the highest quality employee recognition awards. Based in Grand Rapids, Mich., Terryberry develops and manages employee recognition programs for more than 25,000 organizations worldwide.
CONTACT:
Jenny Watkins
Terryberry Company
800-253-0882
j(dot)watkins(at)terryberry(dot)com
# # #