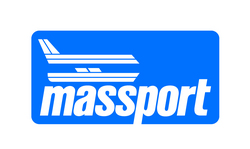 Boston (PRWEB) July 26, 2010
Boston Logan International Airport and SATA Airlines are offering roundtrip airfare and a 6 night stay at the four-star Hotel Mundial in historic Lisbon, Portugal.
To win this trip enter at http://www.bostonloganconnect.com. Want to increase your chances of winning? Like us on Facebook at bostonlogan and be one of the first five people to correctly answer a weekly trivia question or correctly identify the photo of the week and your name will be entered five more times in the contest for each correct answer. The questions could be about Logan, Lisbon, Portugal, SATA, Hotel Mundial or even some explorer. So start studying to start exploring.
Sun-splashed Lisbon, the capital of Portugal, is a city for explorers. Like Vasco de Gama and Magellan did 500 years ago, the winner will be able to smell the sea air and walk down Lisbon's narrow medieval streets.
"Lisbon is a popular leisure destination and we are very excited to join with SATA Airlines and the Hotel Mundial to promote one of Europe's most historic cities," said Massport Director of Aviation Edward C. Freni. "Boston Logan actively engages in social media to create a more personal connection with our customers and to create an awareness of events and promotions at the airport."
"SATA is happy to partner with Boston Logan to develop creative marketing programs. This contest has the potential to boost the visibility of Portugal and the Azores in New England, and SATA's excellent service to those destinations, " said Nuno Puim General Manager of SATA USA.
SATA flies regularly to destinations such as Lisbon, Porto, Funchal, Frankfurt, London, Manchester, Paris, Dublin, Amsterdam, Zurich, Copenhagen, Boston and Toronto. From the outset it has run and is still expanding a significant charter operation. The Dominican Republic, Cuba, Tenerife, Las Palmas, Lyon, Exeter, East Midlands, are just some of the destinations visited over the past years.
Boston Logan, 15 minutes from Routes 128/90 and five minutes from downtown Boston, serves as the gateway to the New England region and offers nonstop service to 70 domestic and 31 international destinations and in 2009 handled 25.5 million passengers. Boston Logan is the Air Line Pilot Association's Airport of the Year for 2008 because of its commitment to safety. Over the past decade, the airport spent $4.5 billion on a modernization program that includes new terminals, parking facilities, roadways and airport concessions, and has been transformed into a world-class 21st Century facility. The airport generates more than $7 billion in economic impact each year. You can find us on facebook at facebook.com/bostonlogan and follow us on twitter at twitter.com/bostonlogan.
The Massachusetts Port Authority (Massport) operates Boston Logan International Airport, the Port of Boston, Hanscom Field and Worcester Regional Airport. Massport is a financially self-sustaining public authority whose premier transportation facilities generate more than $8 billion annually, and enhance and enable economic growth and vitality in New England. For more information please visit massport.com.
# # #