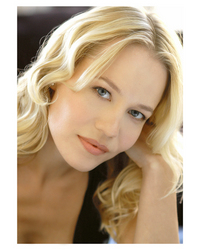 New York, NY (Vocus) July 26, 2010
LaserTouch SoHo is excited to add holistic nutrition services to its array of offerings in New York City with the addition of Anna Korenius to the LaserTouch SoHo team. Holistic nutrition is a unique, exciting innovation in health and nutrition.
As a holistic nutritionist and health coach, Anna Korenius have studied all the major dietary theories and helps discover what approach works best for her clients at this point in their lives. Anna practices an integrative approach to wellness and vitality to recover patients with energy, zest for life, nutritional planning, and health coaching. Anna guides her clients to find the food and lifestyle choices that best support them and also helps to make gradual, lifelong changes that enable clients to reach their current and future health goals.
Anna Korenius practices a holistic approach to health and wellness, which means that she looks at how all areas of a person's life are connected. Does stress at their job or in their relationship cause them to overeat? Does lack of sleep or low energy prevent them from exercising? As Anna works with her clients, together they look at how all parts of their lives affect their health as a whole.
The personalized program radically improves the clients' health and happiness by setting and accomplishing goals, exploring new foods, understanding and reducing cravings, increasing energy, feeling better in body, and improving personal relationships.
About LaserTouch SoHo:
LaserTouch SoHo aesthetics and laser hair removal center, located in New York City, provides laser hair removal, laser skin rejuvenation, cellulite treatment and other aesthetic procedures for female and male clients of all skin complexions. In order to best serve clients, LaserTouch SoHo utilizes the most advanced and safest laser and aesthetics technologies such as Candela GentleLASE®, GentleYAG®, Cutera® Xeo and Viora Reaction. Services at LaserTouch SoHo include but are not limited to laser hair removal, ingrown hair treatment, laser genesis, laser vein removal, freckle removal, sun-spot removal, cellulite reduction, skin tightening, mole and wart removal, radiosurgery, chemical peels, acne treatment with Levulan, VI Peel, Botox, Dysport, dermal fillers such as Juvederm, Radiesse, Restylane, and microdermabrasion (*).
For more information, visit lasertouchsoho.com or call 212-219-1990 for a free consultation. To follow the latest in aesthetics, visit lasertouchsoho.com/blog.
For directions to LaserTouch SoHo aesthetics center from New Jersey, Brooklyn, Queens, Staten Island, Long Island, and Manhattan including downtown, Tribeca, Soho, Noho, West Village, Chelsea, lower east side, midtown, Murray Hill, upper west side, upper east side and Harlem, visit http://www.lasertouchsoho.com/contactus.html.
LaserTouch SoHo aesthetics center is located at 150 Spring Street, Floor 2, New York City, New York, 10012.
(*) Dr. Vafa of New York Medical Aesthetics provides all medical aesthetics services and procedures. Please refer to our website http://www.lasertouchsoho.com for more information on services that Dr. Vafa provides.
# # #