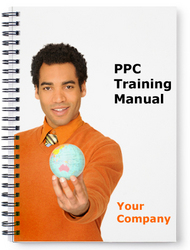 By the end of the course, the world of pay per click marketing will seem simple. And it will be completely in the client's own hands
(PRWEB) July 27, 2010
PPC company, CluedUp PPC, has launched new ppc training courses. Focused on Google AdWords, the company will provide these courses on the client's premises. It will also customize the training to the needs of the particular business. And pitch it at the level each business requires. This will range from basic AdWords skills through intermediate and advanced ppc marketing.
Each course will be delivered by an AdWords qualified expert and qualified teacher. And if, for any reason, the client is dissatisfied, CluedUp offers a 100% money-back guarantee.
The purpose of the course is to provide businesses with the skills to run their own successful AdWords campaigns. It's designed in particular for businesses that don't want to purchase external management.
Although CluedUp's website provides a course outline, the company emphasizes the customized nature of the AdWords training.
Tom Wilson, MD of CluedUp PPC explained: "The training will be adapted specifically to the client's type of business. What the client's advertising goals are. What sorts of campaigns and ad groups they need. The networks that are relevant to them, and so on.
"It will focus on how to promote their particular products and services. How, through ppc advertising, they can reach, engage with, and convert their target markets.
"They will learn how to develop the PPC strategy that's just right for them. Create the most effective mix of campaigns and ad groups. Conduct keyword research, write powerful and relevant ads, and create landing pages that convert. They will also be able to go on optimizing their campaigns to reduce costs and increase ROI.
"By the end of the course, the world of pay per click marketing will seem simple. And it will be completely in the client's own hands."
From the detailed syllabus, it's clear that the courses have been designed professionally, and for a wide range of training needs. They are intensive and comprehensive, covering everything necessary from account setup to ongoing optimisation. Duration will be up to two days.
Tom Wilson argues that running the courses in-house will also save businesses both time and money. "The date and time of the course can be of their choosing. Their people don't have to travel to an external venue. And we can train a number of people at the same time. This will also result in minimal disruption to their operations."
Cluedup is a UK PPC company. It will deliver its in-house courses to any business located in the British mainland.
The price of the course varies and interested parties are invited to contact the company for a personal quotation.
For more information about its new PPC training courses, visit the website at http://www.cluedup-ppc.co.uk/Services/PPC-Training/.
###