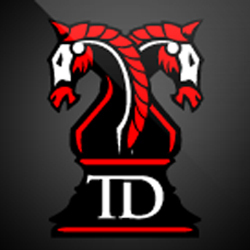 Virginia Beach, VA (Vocus) July 27, 2010
Following their recent expansion into the retail market, Tactical Distributors launched a new website on June 1, 2010. Developed as a thorough and robust online store, the website TacticalDistributors.com has many top-level tactical brands and equipment available to the public. Being a retail outlet for such products, such as the GEN III ECWCS clothing system, isn't their only goal, however. Same-day order fulfillment is a long-term objective, while customer service is always of the utmost importance.
Tactical Distributors has been in business since 2005 as a wholesale dealer for premium brands like London Bridge Trading, Surefire, Benchmade, EOTech and Source Hydration. Military and law enforcement professionals have been the market for Tactical Distributors' products, and the recent expansion into online retail will reach a broader spectrum of customers, including outdoor enthusiasts looking for technical gear. Those looking for equipment like rifle scopes and hydration packs can order such items by well-known brands directly from the website.
Nearly all types of gear are offered through Tactical Distributors. Some items appeal directly to military and law enforcement professionals, while others are versatile: anyone needing high-quality outdoor equipment will find certain pieces of clothing, eyewear, and optics useful and effective. Quality and durability are the foundation for all tactical equipment – a piece of gear should withstand all possible conditions a soldier may encounter in the outdoors. All items sold through Tactical Distributors are designed with this factor in mind. Additionally, a 10-percent discount is offered to all current military personnel.
Distributing gear from top-notch tactical brands has been the basis of Tactical Distributors' service from the beginning. This aspect continues through the new website, with 37 brands for tactical and outdoor equipment being offered currently. London Bridge Trading, 5.11 Tactical and Source Hydration, as well as True North Tactical and Combat Medical Systems, are geared directly to the military and law enforcement market, while others carried are focused on high-quality gear for outdoor enthusiasts., Suunto, Pelican, Arc'teryx, Camelbak, and Wiley X are some of these broader brands.
Everyone from military professionals to backpackers can utilize moisture-wicking clothing and sturdy equipment built to handle all types of weather conditions. Specifically for the military market, however, Tactical Distributors is the only retail outlet for the GEN III ECWCS system (Extended Cold Weather Clothing System). As the most recent ECWCS, GEN III was developed over the past decade as a seven-layer system for any climates a soldier may encounter.
Located in Virginia Beach, Virginia, Tactical Distributors provides unparalleled product availability and customer service to purchasers and representatives. Customer service is a top priority, and each page of the website includes the company's telephone number. Additionally, customers with questions can contact Tactical Distributors through their website or Facebook.
###