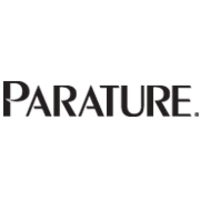 Parature's campus-wide model enables us to extend the software into all of our support offices, empowering us to capitalize on the effects of a positive customer experience
Vienna, VA (Vocus) July 26, 2010
Parature, a global leader in on-demand customer service software, today unveiled its newest version of Parature for Education, an industry-specific version of Parature's Customer Service software designed specifically to help educational institutions manage, automate and improve the student and alumni experience through every channel available, including social media such as Facebook and Twitter. The new Parature for Education package enables colleges and universities to improve service and support interactions campus-wide without taking on bigger financial burdens at a time when federal and state funding for education is being slashed and fundraising efforts are challenged. The software suite includes Parature's integrated social media application, Parature for Facebook, the industry's first and only customer service application that empowers institutions to support their students, faculty and staff directly through Facebook.
The new version of Parature for Education enables an on-demand and integrated approach to multi-channel support that helps institutions provide a rich campus experience in the midst of intense budget cuts. Parature for Education provides deep functionality for managing, routing and resolving service inquiries through almost every communication channel available to institutions today, including the Web, email, Facebook, Twitter, live chat, phone, and mobile.
Customers of the new version of Parature for Education are able to:

Keep service and support costs low by encouraging independent issue resolution
Eliminate the need to add more service and support staff to handle inbound service inquiries
Increase self-service rates by having students find answers themselves in a rich knowledgebase
Tap service representative resources for proactive outreach to students that lower drop-out rates and help at-risk students make the grade
Standardize all departments on one solution to keep IT , maintenance and training costs low
Create unique, department-level service and support Web portals tailored to each office's need, including IT Help Desk, the Bursar's Office, Library, Alumni Management, Crisis Management, Housing and others
Simplify and reduce costs associated with service and support with one, low monthly price that spans every department, campus-wide
"Parature's campus-wide model enables us to extend the software into all of our support offices, empowering us to capitalize on the effects of a positive customer experience," stated Brenau University Director of Web Strategy, Solution and Support, Cody Benson. "This approach provides our students with the ability to access information well after our offices have closed, but more importantly the institution can now track and collect customer experience metrics to implement changes in a timely manner. Campus-wide support pricing from Parature has provided a system whereby Brenau can learn more about our students, allowing us to create more value in the academic experience we offer."
Students "Super Users" of Social Media, Making Support for Facebook Essential to Engagement
Students are some of the biggest users of social media sites like Facebook and Twitter. At last count, more than 500 million people are using Facebook. For higher education institutions, it is becoming increasingly critical to determine a way to engage, support and communicate through this new social medium, providing an exceptional experience for today's students, faculty, staff, and alumni. Colleges and universities are keenly aware that their students have never been more important to their success; student satisfaction and retention are critical to their recruitment efforts, fundraising activities and overall revenue generation.
"With the new version of Parature for Education, we are empowering institutions to engage where their students, faculty, staff and alumni spend their time, and enabling them to take part in the conversations that will happen with or without participation from them," said Parature CEO, Tim Davenport. "Parature is committed to helping institutions of higher learning manage and improve the entire student lifecycle from application submission to graduation through alumni participation, and to delivering the innovative applications and packaging that further enhances the multi-channel service experience."
Today, several hundred educational institutions nation-wide, including Brenau University, Florida Atlantic University, Florida State University, and Miami Dade University are supporting their students with Parature for Education.
Parature, Inc.
Parature enables organizations to better serve, support, engage with and retain their customers via the Web. Industry-leading, on-demand Parature Customer Service™ software provides customer service organizations with a comprehensive, multi-channel way to meet the growing expectations of their customers. With more than 10 years experience, Parature serves organizations in a wide variety of industries worldwide and helps support more than 16 million end users. Parature is among Inc. Magazine's Top 100 Fastest Growing Private Software Companies and is the recipient of numerous product, technology, and leadership awards. Today, the Parature name is synonymous with innovation and value in Web-based customer service software, strategies and best practices. Parature is headquartered in Vienna, Virginia with offices in San Francisco and the U.K. For more information, visit http://www.parature.com or follow @parature on Twitter.
###