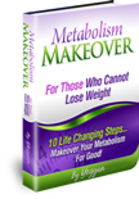 You CAN resolve diabetes through natural methods.
Tualatin, OR (PRWEB) July 28, 2010
Through an online program, developed by Nutritionist and Holistic Health Practitioner, Yegyan, a person who is diabetic can use natural methods to eliminate their diabetes. According to the Centers for Disease Control, "If current trends continue, 1 in 3 Americans will develop diabetes sometime in their lifetime, and those with diabetes will lose, on average, 10–15 years of life." Through an online coaching program, a person can learn the hidden causes of diabetes and naturally eliminate or reduce their diabetic condition.
Located in Oregon, Yegyan has been counseling clients on various health problems such as high blood pressure, cholesterol, obesity, hormone imbalances, weight loss and diabetes for over 6 years.
With the increase in clients who have been recently diagnosed with diabetes, Yegyan compiled his Diabetes Cure Protocol into an online coaching program to be able to reach more people to help them take control of their health.
According to Yegyan, "Some ingredients in foods and household chemicals can create insulin resistance in your body, prevent your insulin production and eventually cause a person to develop type 1 or type 2 diabetes. If people are unaware of what is causing diabetes today a person cannot be in control."
His Diabetes Cure Protocol utilizes unusual approaches to eliminate or drastically reduce the need for insulin or medication. With his protocol, it is common to see blood glucose levels drop from 300 - 500 mg to normal non-diabetic levels of 70 - 85 mg in about three to five days. If started soon enough, a person can expect to have no trace of diabetes or need for medication or insulin.
The coaching takes a person step-by-step through the stages of healing the body and allowing it to use insulin again. The steps cover the specific dietary, exercise and lifestyle changes as well as herbal supplementation that are needed.
The added benefit of the protocol is an average weight loss of about 20 - 30 lbs and a complete body reshaping. "It is common for clients to report that clothes that used to be tight are hanging off their bodies now. Not only does the weight come off, the shape of the body changes in a dramatic way."
"The average person living in the US will develop diabetes in greater and greater numbers unless they understand all the factors of what is causing this epidemic" said Yegyan. "My clients needed a good source of usable information as well as an action plan and nothing out there explained the sequence of how diabetes is developed in people in epidemic proportions today and what they can do about it."
If a person is diabetic or has just been diagnosed with diabetes, Yegyan encourages them to contact him via email to get coaching for diabetes, or to learn more from the links on his website below.
For more information, contact Yegyan by email yegyan(at)natural-weight-loss-myths-reveald(dot)com. Or visit http://www.natural-weight-loss-myths-revealed.com.
###