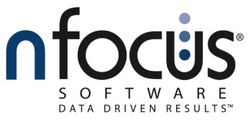 "Power Hour is a great way to improve the learning abilities of young people and we are proud that our technology is being used to support this initiative." -- Ananda Roberts, President, nFocus Software
Phoenix, Arizona (PRWEB) July 27, 2010
Boys & Girls Clubs across America are enhancing their critical "Power Hour" program with the help of unique software that enables them to measure results in young people.
The Clubs are adopting nFocus Software's TraxSolutions Outcome Measurement Toolkit to track student participation and improve the effectiveness of the program.
The Power Hour program encourages young people of all ages to study and improve their learning capabilities through spending an hour a day dedicated to education at a Boys & Girls Club facility.
At the beginning of the program, students are asked to sign a contract signifying their commitment to spending time at Power Hour each week. The Clubs provide a place to do homework and receive tutoring in an environment dedicated to helping them succeed.
The TraxSolutions' Outcome Measurement Toolkit provides survey tools, attendance data, and observational assessments that identify how their participation in Boys & Girls Clubs is impacting academic performance.
The data from the Outcome Measurement Toolkit helps Club administrators recognize subject areas where children are struggling. This gives the Boys & Girls Clubs the ability to align effective programming with an individual's needs.
The collaboration between Club staff members and nFocus Software results in a more effective Power Hour program, thus enhancing the child's educational experience.
"Roughly half of the Boys & Girls Clubs across America use TraxSolutions," commented Ananda Roberts, President of nFocus Software. "Power Hour is a great way to improve the learning abilities of young people and we are proud that our technology is being used to support this initiative."
nFocus Software's products will be used by the Power Hour program at more than 1,000 BGCA locations nationwide. nFocus provided a similar solution for a Boys & Girls Club teen program called "CareerLaunch," with much success.
nFocus Software's solutions can be used to link the data from Power Hour with student information from local school districts as well — the company encourages that sort of collaboration.
Joan Roe, Vice President of Finance and Operations at Boys & Girls Clubs of Collin County, Texas, said that nFocus Software's products make it easier for her organization to attract donors and show positive results.
"Last year, when nFocus Software released its CareerLaunch OMT (Outcome Measurement Toolkit), we implemented it in our organization. It was easy to use and significantly helped us in grant writing," she said.
"We are even more excited about implementing Power Hour because it involves all ages, not just teens. The software solution is really relevant for us and allows us to show the kind of results that make it easier to attract donors."
About nFocus Software
For more than 16 years, nFocus Software™ has provided community-based organizations, social service agencies, public schools and governments with the ability to track, trend and measure the impact of their programs and services. nFocus Software is the leader in data-driven decision-making solutions that improve performance, accountability and results.
nFocus Software's solutions track and measure outcomes for more than 3.8 million children in all 50 states and in Canada. Our solutions capably serve organizations ranging from local sites serving fewer than 100 individuals, to statewide deployments that are serving thousands, to the United States Army, where our systems track the training and mission readiness of all 1.4 million soldiers.
For more information on nFocus Software, visit our web site at http://www.nfocus.com.
###