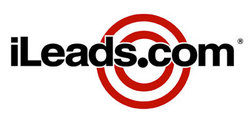 Given that the lead buyer is most at risk, we felt that the he or she should have some of the same "lead quality" tools that the lead aggregators have available
Newport Beach, CA (PRWEB) July 28, 2010
iLeads.com, a pioneer in innovative lead solutions since 1996, today announced the launch of its latest free tool to help lead buyers assess the quality of their purchases in real time. LeadCheck delivers instant, highly relevant information about internet leads from any provider, free of charge.
Covering over 99.8% of US homes, (over 145 million properties), the LeadCheck tool is based on the industry leading data set of CoreLogic, and only requires the street address of the lead (no phone or other lead contact information is required) to run.
"We built LeadCheck, because while most lead aggregators have internal systems to check on their lead quality, until now, the customer had no way to check the 'quality' of their purchase," said Drew Warmington, founder and Managing Partner of iLeads.com. "Given that the lead buyer is most at risk, we felt that the he or she should have some of the same "lead quality" tools that the lead aggregators have available."
Using the LeadCheck tool, lenders, realtors and insurance agents now have the ability to instantly:

Eliminate old leads, (approximately 15% of the mortgage leads delivered).
Perform a title check (eliminates one of the most prevalent types of mortgage lead fraud).
Display all liens and lien holders, (often missed by the consumer).
Display's last sale date (the ex-date for insurance purposes).
"Our goal is to enhance the quality of leads for our clients and their companies, and point out the lead providers that are generating a good product," Warmington commented. Some of the data that the LeadCheck product returns:
Who owns the property?
What's the last sales date?
What's the last loan date?
How many open liens?
Who are their lender(s)?
"At its heart, LeadCheck is really a simple tool that gives back valuable, free data feedback to lead buyers. Since it's free, why wouldn't you check the lead?" finished Warmington
About iLeads.com:
Since 1996 iLeads.com has been an innovator of online financial service lead generation. Serving well over 44,000 clients since inception, iLeads.com continues to deliver a steady stream of convertible leads every month to our clients. Additionally, through its partnership with CoreLogic, iLeads.com has been a leader in using data to enhance, analyze, score and verify the accuracy of the data contained within internet leads.
More information about iLeads.com can be found at http://www.iLeads.com or 877-245-3237.
About CoreLogic:
CoreLogic is a leading provider of consumer, financial and property information, analytics and services to business and government. The company combines public, contributory and proprietary data to develop predictive decision analytics and provide business services that bring dynamic insight and transparency to the markets it serves. CoreLogic has built the largest and most comprehensive U.S. real estate, mortgage application, fraud, and loan performance databases and is a recognized leading provider of mortgage and automotive credit reporting, property tax, valuation, flood determination, and geospatial analytics and services. More than one million users rely on CoreLogic to assess risk, support underwriting, investment and marketing decisions, prevent fraud, and improve business performance in their daily operations. The company, headquartered in Santa Ana, Calif., has more than 10,000 employees globally with 2009 revenues of $2 billion. For more information visit http://www.CoreLogic.com.
# # #