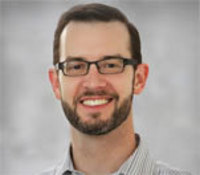 Sense Networks is uniquely qualified to do this based on the analytic technology we've developed and our position in the marketplace.
(Vocus) July 26, 2010
Sense Networks, Inc., a leading mobile location analytics company, announced today that it has named David J. Petersen as the company's new chief executive officer and a member of the company's board of directors. The addition of Petersen, formerly a senior vice president with Nielsen Mobile of The Nielsen Company, will significantly enhance the company's progress in building high-quality information products from large-scale mobile location information sources.
Petersen joins Sense Networks with nearly 20 years of professional experience in the mobile, analytics and digital media industries. Most recently, Petersen held several senior leadership positions at The Nielsen Company. He came to Nielsen as part of that company's acquisition of Telephia, the largest provider of syndicated market research in the mobile industry, where he was on the senior management team. At Telephia, Petersen served as senior vice president of product management, responsible for growing the company's network testing businesses, and senior vice president of business development, responsible for generating new business opportunities and managing the company's external partnerships. Prior to Telephia, he held a number of marketing and analytic roles in the telecommunications and financial services industries. Petersen has a bachelor's degree in economics from Washington and Lee University and a master's degree in finance from Georgia State University.
"There is an enormous opportunity in unlocking the value in location data, and it can be done in ways that are very safe from a consumer privacy perspective," said Petersen. "Sense Networks is uniquely qualified to do this based on the analytic technology we've developed and our position in the marketplace. I'm very excited about working with the rest of the Sense team to collaborate with our mobile partners and customer base to execute on these opportunities."
About Sense Networks
Founded in 2006, Sense Networks is the world's first large-scale location data analytics and information firm. Its team includes leading computer scientists in the fields of human dynamics research and machine learning from MIT Media Lab and Columbia University. Sense Networks developed the Macrosense platform, which leverages location information to provide aggregate behavior data, relevant recommendations, personalization, discovery and churn prediction. The New York-based company is funded by Intel Capital and Javelin Venture Partners. More information can be found on Sense Networks and the Macrosense platform at http://www.sensenetworks.com.
For more information, please contact Nate Tavel at info@sensenetworks.com.
###