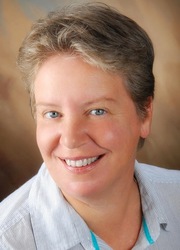 Fort Myers, FL (Vocus) July 27, 2010
Short sales now move into the local and national spotlight as the most effective solution to mitigate financial damages for both lender and borrower. Any party to the short sale transaction may face a steep learning curve that can cause a short sale to collapse before closing. Real estate attorney Jason W. Holtz has mediated, litigated and negotiated short sales for both lenders and sellers of distressed properties in Southwest Florida. Attorney Holtz's experience in and knowledge of the short sale process is exceptional. A recent live webinar on the short sale process and legal issues has been formatted as an interactive learning seminar and is now available free to the public. The seminar can be accessed at Zen Real Estate's website http://www.AskZenRealEstate.com and Luxury Lifestyle Homes' website http://www.LuxuryLifestyleHomes.com.
"Having an educated and empowered seller of a short sale property is the best way to move a short sale property through the process in a timely fashion. An educated seller, who is aggressive in asking questions, will chose a team of professionals to successfully close their short sale property and avoid a big lost opportunity", says Robin Speronis, owner/broker of The Speare House Brokerage Group of Southwest Florida.
To view and interact with this leaning seminar presentation on real estate short sale legal issues, visit http://www.AskZenRealEstate.com or http://www.LuxuryLifestyleHomes.com and click the red "Launch Presentation" button on the top right hand side of the web sites. Access the presentation directly at http://spearehousellc.articulate-online.com/0800883337
###