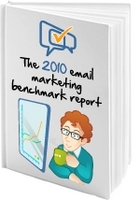 Email marketing remains an effective channel for organisations of all kinds, with an average open rate of 17.98%
(PRWEB) July 28, 2010
Following the success of their first report, released in 2009; UK based email marketing company Sign-Up.to are back with the 2010 instalment of the UK Email Marketing Benchmark Report.
This informative study shows which types of business, across 23 different sectors, are getting the best open rates, creating the most effective campaigns, have the highest subscriber loyalty, campaign engagement and more.
We all like to compare - so who came out top? Since the 2009 report the biggest gains in open rate were in the Restaurant, Music, and Legal and Accounting sectors.
The report shows that email marketing remains an effective channel for organisations of all kinds, with an overall average UK open rate of 17.98% and a click-through rate of 3.56% - providing a great return on investment in a time when everyone's budgets are under pressure.
For the full report see: http://www.sign-up.to/email-marketing-benchmark/
The report is the result of an analysis of over 200 million email marketing messages sent through the Sign-Up.to online marketing platform in the 6 months from 1st January - 30th June 2010. These email campaigns are from small-medium sized UK organisations and have been sent to UK recipients. All of these messages were permission-based and sent to opted-in lists (never to 3rd party or purchased lists).
###