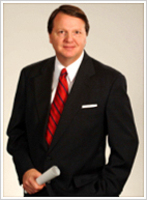 "It is anticipated that the growth in this area will create an imbalance of demand over supply for multi-family housing," stated RE/MAX Commercial agent Robert Hand. "The sale of this property could fill this void."
Metairie, LA (PRWEB) July 29, 2010
RE/MAX Commercial Brokers, Inc. listing agent, Robert Hand, MBA, announces that 10 acres of land in Orleans Parish has just become available for sale. Conveniently located at Read Road and I-10, the property is the largest apartment-zoned land available in Orleans and Jefferson Parishes.
Bern-Mas Apartments which previously occupied the land was destroyed during Hurricane Katrina in 2005; however, the devastated area is experiencing a growth in population at 7 times greater than the national average. The property is surrounded by the rebuilding efforts of multiple businesses and residences, including Lowe's, Village de Jardin senior housing center, and the recently announced Methodist Hospital development.
"It is anticipated that the growth in this area will create an imbalance of demand over supply for multi-family housing," stated RE/MAX Commercial agent Robert Hand. "The sale of this property could fill this void."
RE/MAX Commercial Brokers is exclusive marketing agent for the RM-4 zoned property, with a listing price at $1.42 million. The zoning provides for a variety of dwelling types including apartment hotels, the larger of these being accompanied by accessory commercial uses, including restaurants and retail shops. Interested buyers should contact Robert Hand for an information packet and to schedule a site visit.
About Robert Hand, MBA
Robert Hand is the only commercial real estate agent in Louisiana who is also a Registered Investment Advisor with a Series 7 Securities license and MBA degree. Hand's unique background brings expertise in meeting the multi-faceted needs of institutional investors, insurance firms, pension plans and developers in buying and selling real estate. RE/MAX Commercial Brokers' New Orleans and Covington offices have ten full time commercial-only agents with decades of experience in helping clients buy, sell and lease a wide variety of property including Office, Industrial, Retail, Multi Family, Land, and Historic Properties.
# # #