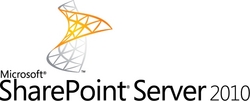 This is one of the most rapid adoptions of a major Microsoft release that we have ever seen, commented Rob Patten, CEO of Northridge.
Atlanta, GA (PRWEB) July 29, 2010
Northridge proudly announces the initiation of more than a dozen major Microsoft SharePoint 2010® implementations for enterprise clients across North America.
Northridge follows a proven, comprehensive business consulting approach to planning and implementing SharePoint 2010, called Navigate™ which leverages the Northridge True North Methodology™, experience, and best practices. Utilizing the Navigate approach, Northridge drives the success of the client engagement, while increasing the SharePoint implementation velocity and adoption to deliver faster business benefit.
Launched on May 12, 2010, SharePoint 2010 is the business collaboration platform for the Enterprise. Providing a unique set of capabilities, unified within a single infrastructure, SharePoint 2010 connects and empowers users to share information, whether that information sits within corporate boundaries (behind the firewall) or resides on a company's extranet or customer-facing websites (in front of the firewall).
This feature-rich unified business platform is already one of Microsoft's biggest success stories. According to a recent Forrester Research survey, 78% of firms say they support SharePoint, and half say they will upgrade to SharePoint 2010 within the next year.
"This is one of the most rapid adoptions of a major Microsoft release that we have ever seen," commented Rob Patten, CEO of Northridge. "SharePoint 2010 is truly an enterprise-class unified business platform for the development and delivery of Intranet, Extranet, and Internet solutions that provide meaningful business value to organizations of all sizes."
About Northridge Systems
Northridge Systems enables enterprise excellence through Collaboration, Productivity and Business Insight solutions. By combining pragmatic business consulting, advanced technology services, and proven delivery methodologies, Northridge delivers measurable long-term results for clients throughout North America. A nationally recognized award-winning firm, Northridge was founded in 1999 and is a Microsoft Managed Partner and Microsoft Gold Certified Partner.
Northridge clients range from well-established firms to Global 2000 companies including industry leaders such as Acuity Brands, Allstate, Atlanta Gas Light, Autotrader.com, Coca-Cola Enterprises, Goodwill Industries, Microsoft, Newell Rubbermaid, Time Warner Cable, Verizon Wireless, The Coca-Cola Company, and W.C. Bradley.
In assisting clients to reach their business goals, Northridge leverages leading-edge Microsoft technologies including Microsoft SharePoint Server, PerformancePoint Services, FAST Enterprise Search Platform (FAST ESP), Office Communications Server (OCS), SQL Server, .NET Framework, System Center, Exchange, Hyper-V and Windows Server.
Northridge Systems (http://www.northridgesystems.com) is a division of Northridge.
# # #