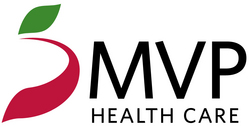 I can buy the kind of care that allows me to get pretty good amputation for my diabetic, but I can't buy the kind of comprehensive integrated care that prevents my diabetics from needing an amputation
Schenectady, NY (Vocus) July 28, 2010
"The real work of improving the quality and affordability of health care requires sophisticated and innovative not-for-profit health insurers like MVP Health Care, working cooperatively with providers, employers, leading thinkers and researchers to create a better, more affordable healthcare system," said David W. Oliker, MVP Health Care president and CEO.
MVP Health Care is initiating the Innovation Institute with a symposium for MVP Health Care leadership, leading national and regional businesses, health benefits consultants and providers. The invitation-only symposium, Advancing Healthcare 2.0, will be held on July 28 and 29 at the Equinox Hotel and Resort in Manchester, VT, and will feature the following panelists:

Paul Grundy, M.D., the director of healthcare transformation for IBM and the chair of the national Primary Care Medical Home Collaborative
Ron Goetzel, Ph.D, an Emory University professor and Thomson Reuters researcher noted for his work quantifying the return on investment of employer health promotion and programs
Peter Hayes, a principal of Healthcare Solutions and formerly, Director of Associate Health and Wellness at Hannaford Supermarkets, is one of the most influential benefits managers in the country and a frequent contributor to government, national and regional health benefits debates
The panel will be moderated by Courtney Burke, director of the Health Policy Research Center at the Nelson A. Rockefeller Institute of Government.
More information on the conference is available on the MVP Health Care Advancing Health Care blog at http://www.advancinghealthcare2-0.com
If our health care system is going to improve, we must apply sophisticated thinking and innovation to advance to health care 2.0.said Augusta Martin, MVP Health Care vice president and chief of marketing.
Each of the three institute participants brings a unique perspective to the challenge of designing true healthcare reform.
"I like to start by asking employers how much they're currently spending on healthcare and how much of that is focused on prevention and health promotion, said Dr. Ron Goetzel. "A long pause usually follows this question because most employers haven't thought through how much should be spent on improving workers' health rather than paying for the consequences of poor health habits."
"For every medical dollar saved, we could save two to three dollars in absenteeism and productivity," said Peter Hayes.
[As director of health care transformation at IBM] "I can buy the kind of care that allows me to get pretty good amputation for my diabetic, but I can't buy the kind of comprehensive integrated care that prevents my diabetics from needing an amputation," said Dr. Paul Grundy.
In order for change to take place in health care, we must apply sophisticated thinking and innovation so that physicians can focus on practicing medicine, patients can be active, informed participants in their health care and employers can purchase high quality healthcare that their employees need at prices they can afford.
About MVP Health Care
Founded in 1983, MVP Health Care is a regional, not-for-profit health insurer based in Schenectady, N.Y. Through its operating subsidiaries, it provides fully insured and self-funded employer health benefits plans, dental insurance, and ancillary products, such as flexible-spending accounts, to 750,000 subscribers in New York State, Vermont and New Hampshire. For more information, visit: http://www.mvphealthcare.com.
###