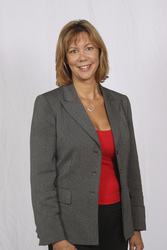 "it's their reputation for honesty and integrity that generates customer loyalty", says Adrian Perez, president of Heritage Hotels and Resorts Inc.
Santa Fe, New Mexico (PRWEB) July 29, 2010
Caroline and Joshua Dennis, owners of Wired Nation, Inc. were among the winners of the 2010 New Mexico Business Weekly's Small Business Heavyweight Awards. The recipients were selected based on the uniqueness of their product or service offering, their staying power in business and their contribution to their community. A small woman-owned company based in Santa Fe, Wired Nation is a network management and information security firm that provides IT audit & industry compliance services, penetration testing and IT best practice consulting to a variety of industries nationwide.
A Certified Ethical Hacker and IT security auditor, Joshua Dennis and his team also help companies respond to critical data loss, credit card theft and compliance with industry regulations like the Payment Card Industry DSS (PCI DSS). Although many small businesses are unaware of the PCI DSS, it requires any company that accepts credit cards to take specific measures to ensure that they properly secure credit card data. If a breach occurs, fines can be steep and deadlines to remediate swift.
"In the end good security is good for business", says Dennis, "because it minimizes downtime and lets your customers and vendors know you take security seriously." Wired Nation president Caroline Dennis is a board member of the New Mexico Technology Council, active in many technology organizations, and is working on a statewide level to improve STEM education. STEM stands for Science, Technology, Engineering & Mathematics.
Wired Nation, Inc. celebrates its 15th year in business and has consistently been recognized for business leadership and expertise in the industry. For more information contact Caroline Dennis 505-471-2820 or visit http://www.wirednation.com/.
# # #