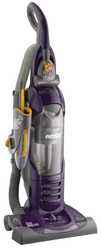 My Messy, Smelly, Dirty, Hairy Best Friend
Bloomington, IL (Vocus) July 28, 2010
Is your best friend messy, smelly, dirty and hairy? Nearly 140 million* pet owners in America love their pets, but not what they leave behind, so Eureka – maker of the new Pet Expert bagless upright vacuum cleaner – invites them to submit photos of their pets along with their best cleaning tip in the "My Messy, Smelly, Dirty, Hairy Best Friend" online contest.
Starting today, consumers can log on to eureka.com/bestfriends to submit a photo of their pet along with a cleaning tip on how they keep a clean home despite their messy pal. Four finalists will receive a $100 Target gift card and the Eureka Pet Expert vacuum cleaner, which helps pet owners achieve a purr-fect clean in their homes – including hard-to-reach areas. The "Best in Show" will receive a $250 Target gift card in addition to a Pet Expert vacuum cleaner.
"Everyone loves their pets – even at their smelliest – but keeping a clean home is one of the biggest challenges that comes with having pets," said Jackie Cooper, senior director of marketing and communications for Eureka. "We are excited to celebrate the launch of this new vacuum by asking pet owners to share their best trick for cleaning up after their own messy best friend."
The Pet Expert vacuum cleaner offers the Hair Raiser™ for Pets tool, an innovative cleaning brush that can be used independently from the vacuum in three easy steps. First, the Hair Raiser gently but thoroughly removes stubborn pet hair from upholstery, fabric and even clothing. Then it is cleaned on-board the vacuum when the user moves the brush in and out of its holster to loosen the pet hair. Finally, with a flip of the switch, the collected pet hair is whisked away into the dust cup without the user ever needing to touch it.
In addition to Hair Raiser for Pets, the Pet Expert vacuum boasts the PET Power Paw® tool, which features small plastic teeth and a rubber strip to gently grab and clean pet hair from hard-to-reach areas, such as stairs.
And because pet hair is not the only mess that Spot and Fluffy can leave behind, the Pet Expert vacuum offers HEPA filtration with odor-absorbing charcoal that captures 99.97 percent of dander and other allergy-causing debris. Pet Expert also offers Whirlwind Cyclonic Technology, which maintains suction power longer and separates larger debris from fine dust, resulting in less maintenance (when compared to noncyclonic vacuums having dirt cup filters). A flip-bottom dust cup helps to keep fine allergens away from the user while emptying.
"Pet Expert offers a range of features aimed at making cleaning convenient for pet owners," said Cooper. "The Pet Expert will help pet owners spend less time cleaning up after their pets and more time enjoying their furry best friends."
Entrants in the "My Messy, Smelly, Dirty, Hairy Best Friend" contest will be featured on http://www.eureka.com starting July 28 through August 27.
The Pet Expert vacuum cleaner is available at Target and on target.com. For additional information, consumers can visit http://www.eureka.com or call 1-800-282-2886.
*According to the 1998-2006 American Pet Association Polls
About Electrolux Home Care Products, Inc.
Electrolux Home Care Products, Inc. (EHCP) leverages consumer driven insight to manufacture and market innovative floor care products under its well-known Eureka and Electrolux consumer brands. The company also sells high-quality commercial products under its Sanitaire brand name and central vacuums made by its Electrolux Central Vacuum Systems division (formerly known as Beam Industries). EHCP is based in Bloomington, Ill., and is a part of The Electrolux Group. Visit http://www.electroluxusa.com , http://www.eureka.com , http://www.sanitairevac.com or http://www.beamvac.com for more information.
###