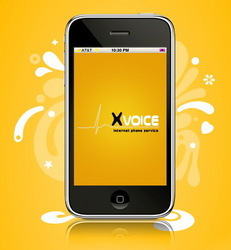 Success is not taken for granted by Axvoice, so it consistently comes up with the ways to acquire, maintain and cherish all its customers.
Brooklyn, NY (PRWEB) July 28, 2010
The renowned and trusted VoIP service provider company revamps the 'Best Value' Residential US/Canada Plan to offer its esteemed customers a Blow-Out Deal. Improved quality and additional features can now be enjoyed at affordable price as $199 Best Value Package is now available for $99 per year only!
Axvoice (http://www.axvoice.com) holds a distinguished and lucrative position in the market owing to the cost-effective Internet home phone service. Success is not taken for granted by Axvoice, so it consistently comes up with the ways to acquire, maintain and cherish all its customers. As a leading VoIP service provider, it customizes the existing and new package plans to address the needs of the valued customers. Moreover, it strives to build a mutually profitable relationship with each subscriber.
Known for its free, unlimited calls through US/Canada Residential Service Plan, Axvoice has once again pioneered in introducing the 'Blow-Out Deal' for the subscribers. It has reduced the price of the Best Value residential package from $199 to $99 yearly. At this economical offer, now you can enjoy the:
Free Incoming & Outgoing Calls Across US/Canada
Impeccable Call Quality,
24/7 Live Support,
Free Installation And Activation,
Free Hardware,
Enhanced 911 Support,
Online Account Management,
Voice Mail,
Call Waiting & Call Forwarding,
25+ Calling Features, and much more!
The launch of an affordable service plan for everyone allows Axvoice to retain its competitive position in the market as cost-leader. The mutually beneficial customer relationship management is the core competency of the company as home phone service provider. The convenience and quality are delivered to every subscriber of the Axvoice services at lowest costs. The prepayment of Best Value plan is done for a year. Just one-time expense of $99 and you can use free calls nationwide in US/Canada all the year. No hassle to keep a track of monthly bills!
As affordability of the home phone service is integral to attract and grow our customer base, Axvoice charges no hidden start-up costs for hardware or installation. Acquiring a connection is as easy as a snap! Click – Done! If you're an existing customer, you can easily switch to the US/Canada Best Value Residential Plan by putting up a request through online account or contacting customer services representative at our helpline.
The users' feedback holds prime significance for Axvoice to create a service plan that caters to all their needs. That's the reason why a customer has diverse options to choose from existing Axvoice subscription packages. You can opt for any option or plan according to your requirements, and take full advantage of the premium quality services of Axvoice.
The customers can subscribe to Flexible Yearly Plan in US/Canada Residential package with the monthly payments of $10.99. The term of the subscription is 12 months and it needs to be renewed after this period. This serves as effective replacement of your conventional landline phones as the incoming and outgoing calls are unlimited and free throughout the US and Canada. No extra long-distance charges are levied upon your monthly bills for the calls made to anywhere in US and Canada.
Furthermore, if any client has needs to stay in touch with their loved ones across the country or discuss long over the phone with work colleagues, the Pay As You Go package deal is most suitable. All incoming calls are free of charge and for every call you make anywhere in US/Canada, the cost is 1.5c/min, which makes this plan attractive and feasible. The free monthly renewal is associated with this package, but you won't be charged any high fixed costs.
Budget limitations are more pronounced when it comes to international calls. Mobile phones and landlines charge a high amount for every single minute of an international call. Axvoice offers perfect solution for those who need to converse with their relatives and friends regularly. Geographical confines do not restrict the choices of communication – Thanks to Axvoice Residential International package. Starting from $16.58 per month, the service plan offers free unlimited calls in 40 destinations all over the globe. For those who require to connect with even broader range of areas internationally can opt for Residential International Plus that covers 50 destinations worldwide with a price of $29.99 only.
Axvoice treats its residential and business customers with utmost attention. The SME's can take the full advantage of the business plans offered by Axvoice to make their communication effective and efficient. With the facility of number portability for business managers and employees that travel a lot, the Business Service Plan is available at $39.99 per month. All free unlimited calls along with the additional call features are offered to the business customers. Free maintenance and 24/7 Live Support is available for such clients too.
Attaining a connection for your home and/or business is even quicker with the prerequisites like Broadband Internet connection, spare port in the DSL Modem or Router, Touchtone phone, etc. Experience the difference with the digital quality of sound in every call, be able to receive calls on the same number anywhere around the globe, and enjoy the perks of additional call features free of any extra charge with the best home phone service provider – Axvoice.
The Best Value could not get any better than $99 per year. Happy Calling!
###