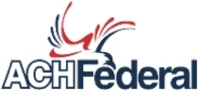 Chattanooga, TN (PRWEB) July 28, 2010
ACH Federal, a provider of Web-based ACH processing services to both banks and businesses, today announced a partnership with PDX Enterprise Solutions that gives ACH Federal business customers access to Web-based merchant services (credit card processing) solutions.
Under the new partnership, PDX Enterprise Solutions will offer merchant services to ACH Federal's current and future client base. By teaming up with a merchant services expert, ACH Federal can continue to maintain its core strength and focus on ACH processing, while also providing a complete suite of merchant services. All new services will be offered via ACH Federal's Web-based platform, which provides customers with a seamless user experience.
By offering its customers merchant services through PDX Enterprise Solutions, ACH Federal is helping businesses to conduct credit card processing and obtain the most affordable and competitive rates available. According to the agreement, PDX will also provide ACH Federal customers with supplemental products and services to help them grow their businesses, including additional electronic payment processing options and Express Retail Financing. Express Retail Financing allows a merchant to offer a "90 day, same-as-cash" financing option to their customers. Each company will share potential new business leads and will collaborate to secure new customer agreements.
"PDX Enterprise Solutions is very excited to enter into this partnership with ACH Federal. We are pleased to be working with an innovative ACH processing company that shares our same vision to provide all clients with best-of-breed electronic payment services and products," said Michael Hass, President and CEO, PDX Enterprise Solutions.
In addition to working with banks and financial institutions, ACH Federal provides businesses with a central Web-based interface to collect payments from customers, make payments to vendors and deposit payroll funds into employee accounts. ACH Federal also offers telephone support for the processing of these transactions. With debit, credit card and ACH processing capabilities, ACH Federal is a one-stop-shop for electronic payment processing services.
"By partnering with PDX Enterprise Solutions to provide our business customers with merchant services, we are reinforcing our commitment to offering an inclusive set of financial tools at affordable costs," said Russ Scudder, president of ACH Federal. "We look forward to a prosperous and rewarding relationship that will lead to business growth for both companies."
About PDX Enterprise Solutions
PDX Enterprise Solutions, located in Portland, OR, strives to help businesses lower credit card processing costs, increase revenue with new services, grow businesses through business finance options and to assist new merchants accept electronic payments. PDX Enterprise Solutions was founded on the principle that businesses should be able to purchase credit card machines and merchant accounts at a reasonable price and backed by personalized service. PDX Enterprise Solutions helps merchants and business of all types lower their operating expenses through low cost processing rates, and affordable hardware and software processing solutions. For more information, please visit http://www.pdxenterprisesolutions.com.
About ACH Federal
ACH Federal provides a simple and secure Web-based solution for banks and businesses to reduce the risk associated with electronic payments, while decreasing costs and increasing efficiency. ACH Federal was founded in 2007 by three accredited ACH professionals with vision for providing better ACH solutions and customized services to banks and small businesses. Today, the company's expert management team has more than 80 years of combined ACH industry experience including six Accredited ACH professionals (AAPs). For more information, visit http://www.achfederal.com.
For media inquiries, please contact:
LaunchSquad
Gavin Skillman
ACH(at)launchsquad(dot)com
(212) 564-3665
# # #