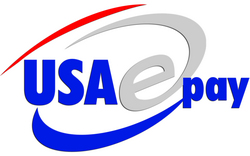 SoundPOS vECR solution is one of the first cloud-based retail solutions
Los Angeles, CA (PRWEB) July 28, 2010
SoundPOS & USA ePay announced certification for SoundPOS' PayLink and its vECR products on the USA ePay gateway. Both solutions are SoundPOS products designed to help small business owners manage their businesses securely and more efficiently thus saving them valuable time, money and resources. All SoundPOS products are exclusively sold by Merchant Service professionals. Any merchant service professional that has a relationship with USA ePay can now easily board merchants using SoundPOS' solutions.
SoundPOS PayLink is an integration tool for a POS developer that takes the payment out of the POS – removing any cardholder data from the POS application and eliminating the need to certify the application under the PA-DSS standard. This tool, similar in function to an online shopping cart, but for retail (card-present transaction installations), helps developers speed time to market, decrease the cost of compliance and enables them to focus on other, value added features in their POS application.
SoundPOS vECR (virtual Electronic Cash Register) is a software product that provides merchants all the tools they need to manage a successful retail business. Sales revenue, inventory and employee tracking, sales tax collection, customer tracking, cash and electronic tender management are just a few ways vECR helps a merchant manage their business – even when working from a remote location. vECR is built to work with PayLink, which ensures the merchant is PCI compliant.
The USA ePay gateway is a full-service switch that provides multi payment processor support including First Data Nashville, TSYS (Vital), Paymentech and Global platforms. USA ePay is a PCI compliant gateway and is certified with the Visa USA CISP and MasterCard SDP programs. The gateway supports the Verified by Visa and MasterCard SecureCode programs. ISOs can now easily board merchants using SoundPOS products and route those transactions to their processor of choice.
"Merchant Service professionals need innovative solutions that enhance their offering to small businesses where they can still own the merchant account and route the transactions to their payment processor of choice. That is what this partnership provides," says Ben Goretsky, CEO of USA ePay.
Over half of the United States' 26.8 million small businesses are using computers today. (source: Mercator). "Historically small businesses have used counter top terminals or browser-based "virtual terminal" solutions for mail order / telephone order and low-volume walk-up sales. However, now browser-based solutions have evolved to support customer insights, inventory and card present transaction environments with multi-lane PIN-Pads. SoundPOS vECR solution is one of the first cloud-based retail solutions enabling small businesses to realize the many benefits of cloud computing including automated updates, low cost of entry with little IT expertise required that speeds time to market," says Bill Pittman, President of SoundPOS.
Both SoundPOS & USA ePay solutions are available immediately.
About SoundPOS, LLC
SoundPOS, LLC, a privately held company based in Redmond, WA, is the leading provider of innovative Point-of-Sale technologies for small business. SoundPOS specializes in integrated POS processing for credit card, debit/ATM card, EBT, electronic check services (verification, guarantee & conversion) and electronic signature/receipt & check image capture and retrieval services. SoundPOS thin client technology has been designed to work on any device, at anytime and anyplace. SoundPOS has established long-standing relationships with banks and institutions that help process electronic payment transactions. For more information please visit http://www.SoundPOS.com or call (425) 836-4251 or send an email to: sales(at)soundpos(dot)com.
About USA ePay
Since 1998 USA ePay, a GorCorp Inc. company, has been helping merchants process their credit card and check transactions with speed and security. Founded by the Goretsky brothers, the company is family-owned and based in Los Angeles, CA. Currently the USA ePay gateway supports all of the major platforms (eg. First Data, TSYS, Global, Paymentech...) in the credit card industry and works with some of the leading check platforms. USA ePay is also pleased to work with many of the larger merchant service banks in the US and abroad. For more information, please visit http://www.usaepay.com or call 866.USA.EPAY (872-3729).
###