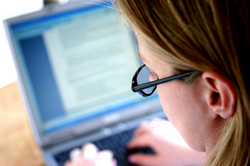 We have created an easy to use website to help you fulfill your CE state requirements at your own pace
Parlin, NJ (PRWEB) July 28, 2010
Education Workers Group and WorkshopsExpress.com announced today the official launch of their newest online educational resource, SocialWorkerContinuingEducation.com. SocialWorkerContinuingEducation.com offers social worker continuing education credits by taking online courses in a wide variety of subject areas.
SocialWorkerContinuingEducation.com is approved by the National Association of Social Workers as well as by over 40 state social work licensing boards to offer the most informative and up to date social work continuing education courses for licensed master social workers as well as clinical social workers.
"Our online courses are informative and cover a wide variety of topics for every social worker," said Candice Stefanelli, Licensed Master Social Worker and Instructor for SocialWorkerContinuingEducation.com. "We have created an easy to use website to help you fulfill your CE state requirements at your own pace," said Brian Stefanelli, President of Education Workers Group.
SocialWorkerContinuingEducation.com currently offers social work continuing education credits for social workers in 43 states and expects to offer online credits in 48 states by the end of the year. To view the available states please visit http://www.socialworkercontinuingeducation.com/ .
About Education Workers Group:
Education Workers Group is the leading online provider of state mandated continuing education courses. Through its website WorkshopsExpress.com it offers state mandated courses to satisfy the licensing requirements of over 20 professions. The staff at Education Workers Group are trained licensed professionals with years of experience in their respective license area.
###