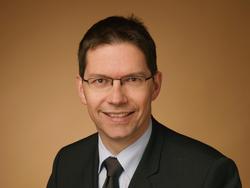 It has been our wish for many years to expand FPGAworld to Munich but this has been hard without a strong local partner
Sydney, Australia (PRWeb UK) July 28, 2010
Altium is the main local partner of the FPGAworld Conference which premieres in Munich, Germany, in September 2010. Now in its 7th year, the FPGAworld Conference is a series of technical events for FPGA engineers which took place in Stockholm and Copenhagen in previous years. Due to the success of the conference in the Nordic countries, and with the support of Altium, the organizers were able to add a third location in Germany to their 2010 conference circuit. The new FPGAworld event will take place in the Commundo Tagungshotel Ismaning near Munich on 10 September 2010.
The FPGAworld Conference addresses all aspects of digital and hardware/software system engineering on FPGA technology. It is a discussion and network forum for researchers and engineers working on industrial and research projects, state-of-the-art investigations, development, and applications.
"It has been our wish for many years to expand FPGAworld to Munich but this has been hard without a strong local partner," explains David Källberg, co-founder and publicity chair of FPGAworld. "When Altium approached us last year, both parties shared the same interest in creating a non vendor specific event for German engineers with a special interest in FPGAs."
FPGA technology has been one focus area for Altium in its unified electronics design environment Altium Designer, using a single data model. The next release of Altium Designer, which is scheduled to launch in the run up to FPGAworld, will feature Aldec's OEM simulator as the default VHDL or Verilog FPGA simulation technology. This adds an extra dimension for electronics designers working with FPGAs and provides high-quality RTL simulation capability and seamless integration with industry proven VHDL and Verilog simulation from Aldec, tightly integrated within Altium Designer.
"When we joined the FPGAworld last year with a presentation slot, the interest was so high that it was no question for us to increase our efforts around this event," comments Frank Krämer, Technical Marketing Director EMEA, Altium Europe. "We are happy to have helped FPGAworld find its way to Germany, giving everybody interested in FPGA technology an excellent place to meet and learn about the latest developments. For Altium, the event is a very good platform to demonstrate the outstanding capabilities we offer with Altium Designer and our FPGA hardware platforms to develop and easily verify complete FPGA based embedded systems."
Altium will showcase its electronic design software Altium Designer and the FPGA development systems NanoBoard NB2 and NanoBoard 3000 for designing, prototyping and deploying electronics products in the exhibition area of FPGAworld in Munich.
Altium will also be hosting a technical session entitled "A complete embedded design from the scratch in 30 minutes with Altium Designer" demonstrating an easy way of designing – top-down on a very high abstraction level – complex and wishbone based embedded systems on FPGA.
Information on Altium Designer and the NanoBoard is on Altium's web site. More detailed information on Altium Designer and the NanoBoard is at the Altium Wiki.
ENDS
About Altium
Altium Limited (ASX:ALU) creates electronics design software based on the belief that anyone who wants to create electronic products that make a difference should be able to do so. Altium's unified electronics design environment links all aspects of electronics product design in a single application that is priced to be as affordable as possible. This helps electronics designers break down barriers to innovation, harness the latest devices and technologies, manage their projects across broad design 'ecosystems', and create connected, intelligent designs.
Founded in 1985, Altium has headquarters in Sydney, and operates worldwide. For more information, visit http://www.altium.com.
Altium, Altium Designer and LiveDesign, and their respective logos, are trademarks or registered trademarks of Altium Limited, or its subsidiaries. All other registered or unregistered trademarks mentioned in this release are the property of their respective owners, and no trademark rights to the same are claimed.
About FPGAworld
The FPGAworld Conference and FPGAworld.com are discussion and network forums for researchers and engineers with a special interest and focus on the use of FPGAs. What started off as an internet community in 2004, soon developed into an annual conference. After several years of successful events in Sweden, FPGAworld decided to expand its concept to Denmark in 2009 and Germany in 2010. More information is available at http://www.fpgaworld.com.
###