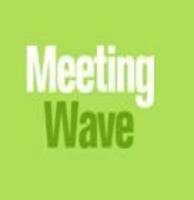 Meeting the right people at a networking event is sometimes like finding a needle in a haystack.
Ridgefield, CT (PRWEB) July 29, 2010
MeetingWave, which allows users set up networking meetings with new people using innovative technology, installs leadership team with strong operations, business development and sales experience.
Steve Gibson has been named CEO of MeetingWave. Mr. Gibson has served as COO at the National Institute for Trial Advocacy and at Right Hand Manager Software, a developer of analytic software tools. Previously, he was VP Corporate Development and VP Finance & Administration for Maxager Technology, where he was instrumental in raising over $50M in angel financing, and as Executive Director of The Bionomics Institute, a non-profit think tank focused on the role of technology in changing economic policy and business practices. Mr. Gilson began his career on Wall Street as a research assistant to Alan Greenspan and as Associate Economist at Bear Stearns, having received his AB in Economics from Princeton University in 1986. A frequent speaker on communication and management, he's been quoted in Business Week, The Wall Street Journal and other national publications.
"Meeting the right people at a networking event is sometimes like finding a needle in a haystack", explains Mr. Gibson, "MeetingWave allows for targeting, control, flexibility, privacy and it's easy."
Marjorie Churgin has been name Director of Business Development and Sales. Ms. Churgin has more than 10 years experience in Business Development and financial sales on Wall Street. Her clients have included large domestic banks, Japanese institutions, insurance companies, REITs, associations , and investment managers. Marjorie is a member of the Board of the Columbia Business School Alumni Club, and a former Board member of the Financial Women's Association. Ms. Churgin is a graduate of Brown University and the Columbia Business School, and lives in New York City.
"Networking with other professionals--both face-to-face and online--has been integral to my success", explains Ms. Churgin, "and has ignited my interest in working with MeetingWave to help others achieve the same through networking with new contacts."
MeetingWave recently launched private label versions of its platform for alumni groups, associations, and large corporations, and will soon launch private labels for hotels, resorts, trade shows and conferences.
MeetingWave will also soon launch the first location-based mobile applications focused on business networking incorporating the recently announced email domain verification feature on mobile user profiles.
About MeetingWave.com
MeetingWave's core mission has been to help its members meet new people for business or social purposes, while providing them with control, privacy and flexibility in setting up these meetings. MeetingWave's users can propose networking meetings that are open to anyone -- yet they can still maintain control over who can ultimately attend and whether the meeting occurs, while also keeping their identity private until they are ready to disclose to the other members.
About TTB Technologies, LLC
TTB Technologies, LLC currently owns the MeetingWave platform, and all related assets (including U.S. Patents 6,963,900; 7,483,946; 7,716,285; pending patent applications and certain registered trademarks). TTB Technologies, LLC was founded for the purposes of creating, developing, licensing and commercializing new technologies and intellectual property.
###